86 per cent of NZ's measles patients unvaccinated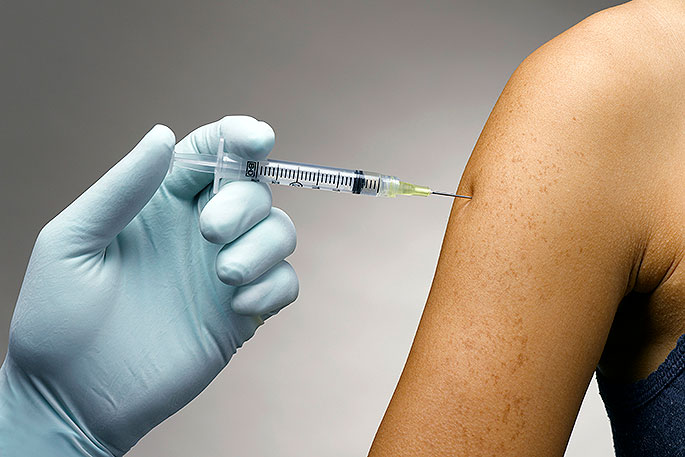 The number of measles cases in New Zealand has now reached 132 and the vast majority of those who have contracted the illness were not vaccinated.
A surveillance report released by ESR on Tuesday showed 132 people had been confirmed as having measles as of May 10.
The news comes as the Ministry of Health says it is "concerned" the disease could become established again in New Zealand for the first time since 2012.
Measles is a highly infectious and potentially life-threatening viral illness. It is one of the most contagious diseases in the world.
Auckland, Waikato and Canterbury are experiencing outbreaks of measles, with further cases reported in Northland, Bay of Plenty, Wellington and Otago.
The majority of New Zealand cases were aged between 10-19 (35 cases) and those aged 20-29 years (35 cases).
Twenty-three cases were in babies younger than 15 months, the age children receive their first MMR (measles, mumps, rubella) vaccine.
Of the 132 people who have contracted measles so far this year, 114 were not vaccinated – 86 per cent.
Eight were partially vaccinated (a person over 4 years who has received one dose of MMR) and 10 were fully vaccinated.
Auckland's Waitemata DHB area has been hit hardest in the country, with 34 reported cases.
Of the 132 cases, 51 had to be hospitalised.
Globally, cases have increased by 300 per cent in the first three months of 2019.
New Zealand eliminated endemic measles in 2012, meaning all cases reported here since have come from people bringing the disease in from overseas, the Ministry of Health's director of public health Dr Caroline McElnay says.
"Local health authorities are working hard to contain the disease's spread, but we are concerned that there is a risk of measles becoming established in New Zealand again."
Immunisation is the best way to protect against getting measles, says Caroline.
Measles is almost entirely preventable through two doses of the MMR vaccine.
After one dose of the MMR vaccine, about 95 per cent of people are protected. After two doses, more than 99 per cent of people are protected.
Under the National Immunisation Schedule, children are vaccinated against measles (MMR) at 15 months and 4 years old.
More on SunLive...