Whakatane swordfighters taking on the world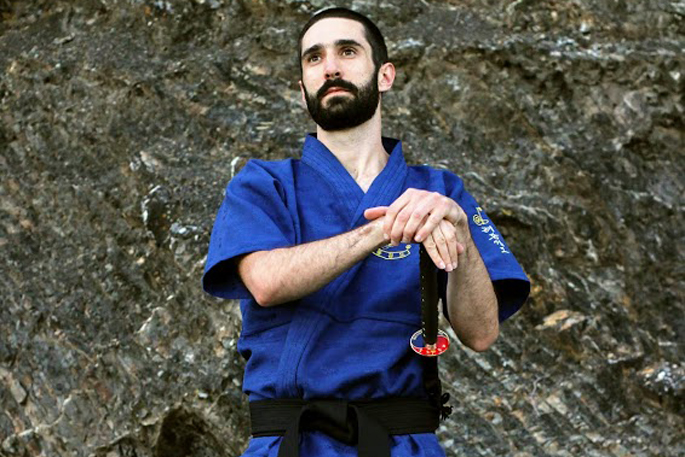 Korean Sword Martial Artists from the Bay of Plenty are heading to South Korea to represent New Zealand at World Mulimpia in July.
Whakatane Haidong Gumdo Incorporated has seven members representing Haidong Gumdo Team New Zealand at World Mulimpia from July 11 to 19.
Haidong Gumdo is a Korean Sword Martial Art that translates to 'The way of the enlightened sword.'
The club is training hard to compete in a variety of events including individual and team patterns, individual and team paper cutting and bamboo cutting.
This is only the second time New Zealand will be represented in World Mulimpia.
In order for all seven members of the club to attend, they are working towards their goal of $30,000 through local fundraising events like their Star Wars, Episode IV Movie Night on May 18.
The club is also approaching business locally for sponsorship, and with New Zealand Business who trade with Korea.
Danyel Degenhardt, the Head Instructor for the club, says without Korea, the Martial Art he loves would not exist.
"It is this same authentic connection that I share with many New Zealand businesses that rely on Korea for trade."
The Whakatane Haidong Gumdo Club have a #30000likes media campaign, and are posting regular sword related videos and photos on Instagram (@whkhaidonggumdo) and on Facebook at Whakatane Haidong Gumdo.
"Our Club Values are to provide our whanau a safe place to have fun and be challenged physically, mentally and spiritually. When you donate or sponsor us you are supporting our whanau to get to Korea." Says Danyel.
The club invites the public to donate on Gogetfunding.com/whkhaidonggumdo/ and watch their promo video that includes a lightsaber battle. This is also where you can find out more about their events.
Follow them as they work towards their goal of competing at Worlds and beyond.
More on SunLive...