Teachers vote to strike on May 29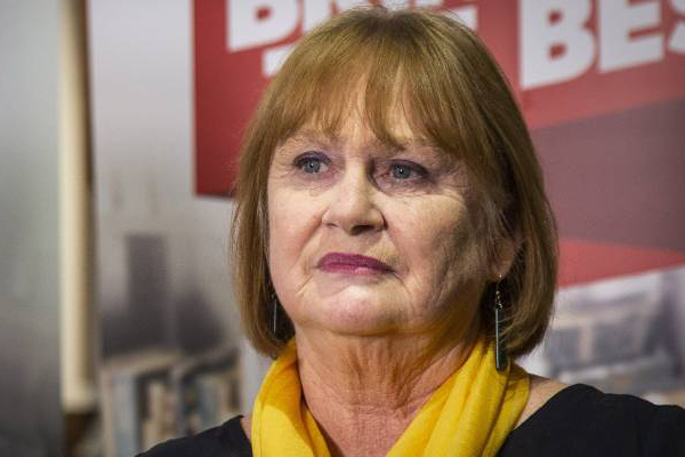 ​School teachers and principals across the country have agreed to stage New Zealand's largest-ever strike as negotiations with the Ministry of Education continue to stall.
The Post Primary Teachers' Association and New Zealand Educational Institute Te Rui Roa announced the move on Sunday, and say a rolling strike action is also possible.
The strike, on May 29, will involve almost 50,000 primary and secondary teachers and primary principals, and will affect hundreds of thousands of students in more than 2000 schools.
The two unions' members had also given authority for a five-week rolling strike across the country if the impasse was not resolved, although they hoped that would not eventuate.
The announcement came after teachers and principals voted in secret ballots over the past week, with both unions having each rejected four pay offers to date from the ministry.
The latest offer from the Government is for a $698 million pay improvement package for primary teachers and principals, and a $500m package for secondary teachers.
NZEI president Lynda Stuart says the teaching profession is not going to give up on achieving fair pay and sustainable working conditions.
"What do we want? It's quite simple really. We want the time to teach, we want a significant pay jolt, and we want better support for those children who have additional learning needs.
"Giving teachers the time to teach and lead, and ensuring that teaching is a viable long-term career, is absolutely essential if our children in this nation are to get the future that they deserve and need."
It will be the third time primary teachers and principals had staged a strike during the standoff, but the first time secondary teachers had done so.
Secondary school principals were in separate negotiations.
PPTA president Jack Boyle says he hoped the strike would make the Government sit up and take notice.
"Unfortunately, we have got to a point where our bargaining team has said 'We do not believe that a settlement is possible through negotiation at this point'."
Wellington Girls' College teacher Cameron Stewart says the current school system was failing students. "We have students who will go through school without a specialist maths teacher.
"It is important that all students throughout the country get the benefit of someone who is a subject expert and is passionate about their subject.
"We don't want people who are teaching their third or fourth [specialist] subject who have no particular experience and no training in it."
Teaching needed to be seen as a desirable profession, with a salary which kept up with professions requiring similar qualifications, Cameron says.
Wainuiomata Primary School deputy principal Tute Porter-Samuels says many staff could not afford to strike, but neither could they afford "propping up an undervalued, underfunded system at the cost of our own health and wellbeing".
Teachers did not have enough time outside of the classroom to plan programmes for children with extra needs, call or meet parents, or collaborate on school programmes, she says.
Education Minister Chris Hipkins says the $1.2 billion pay offer was one of the largest on offer across the public sector.
It would result in an extra $10,000 for most primary school teachers, and almost as much for secondary teachers, he says.
"I certainly don't think a strike is justified."
Chris also acknowledged teachers were not just after more pay, and noted the Government had invested $95m in teacher recruitment and $217m in employing more learning support coordinators.
He wanted the unions to enter facilitated bargaining, and hoped they would take up the offer.
"We're getting serious about the issues that they're raising, but we're never going to be able to solve every problem overnight. These problems have been over a decade in the making."
More on SunLive...