BOP rape accused takes to the stand in trial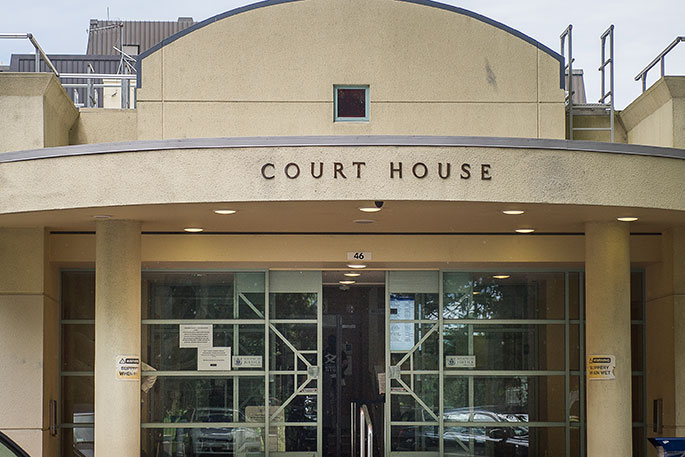 The former director of Maraehako Bay Retreat charged with raping exchange workers has taken the stand in his own defence.
Pihi Hei stands trial for 26 charges of sexual offending including five of rape and one further charge of stupefying.
The charges relate to offending against two different people, a women of Chinese-heritage in 2013 and a Japanese woman in 2017.
Hei's lawyer, Russell Fairbrother, opened the defence saying this was a case of "he said, she said" and there is reasonable doubt as to who is telling the truth.
During questioning, Hei said he developed a relationship with the first complainant after she came to work at his retreat in 2013.
Hei said all sexual contact between the complainants and himself was consensual and they had shared a bedroom for several weeks.
Hei said the relationship ended because the woman was not satisfied with his sexual performance.
When asked about rape allegations in 2017 against the Japanese national, Hei said he felt a relationship was starting between the two.
The pair first met in person when Hei collected her from the airport to start work. Previously, they had talked on Skype about the terms of employment.
"She was really friendly," he said. "I remember her saying I was handsome."
Hei drove the woman to a Hamilton motel and booked a single room.
When questioned by his lawyer if it was strange to share a single room for a young woman he had just met he replied: "I didn't think it was strange. It felt like there was a relationship or something happening there and because of Maori culture, we don't mind sleeping all underneath one roof."
The pair went out for dinner and drinks. The witness said the alleged offending occurred when they returned to the motel but Hei said she had "all of a sudden" started giving him oral sex.
The woman claimed Hei had raped her routinely once she was back at the retreat after this first incident.
Hei said they only had oral sex once during this time which he did not initiate.
Crown Prosecutor Heidi Wrigley attacked Hei's memory asking him to recall the witnesses he had asked to come to his defence in his trial.
Hei struggled to do so and admitted he had a very bad memory.
Wrigley asked him to recall how long the witness had stayed at the lodge with Hei thinking it was one year but in reality it was about two months.
"So you're mistaken about that," Wrigely asked. "You accept that."
"Yes," was Hei's reply.
The cross examination continues today.
More on SunLive...