77 per cent of crime unreported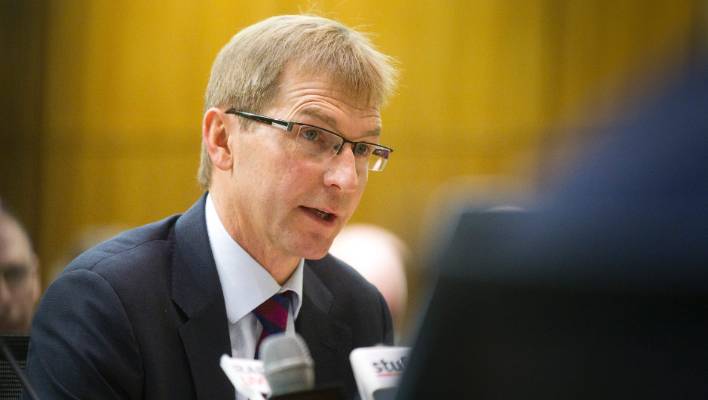 The largest-ever crime survey has found that most crime is unreported and much is suffered by few.
But acting Prime Minister Winston Peters has cast doubt over the figures, saying the report is "academic, bureaucratic".
The Ministry of Justice report, released on Monday, showed a majority of New Zealanders, 71 per cent, were not victims of crime within a year, yet 77 per cent of crime went unreported - labelled "shadow crime".
Almost half the crime, 47 per cent, is experienced by 4 per cent of people.
"If it went unreported, how can you know with accuracy that it was 70 per cent?" Winston says. "I'd like to have much more substance behind that research than what I'm reading."
It did not matter whether it was 30 per cent or 70 per cent who weren't reporting crime.
"It's still massively unsatisfactory ... so that's why we need 1800 more police men and women, which we're bringing you."
The survey's release comes as Stuff launches The Homicide Report, an investigation into 15 years of data revealing the face of lethal violence in New Zealand, and the role of entrenched issues such as deprivation and family violence in homicidal death.
The ministry's New Zealand Crime and Victims Survey focused on offences against individuals and households, and did not cover manslaughter, murder, crime against children 14-years or under, or victimless crime such as drug offences.
More than 8000 people over the age of 15 were interviewed on their experience of crime in the past year.
Of the 1.7 million offences recorded, men and women were equally likely to be victims, at 29 per cent each. But in the 200,000 sexual assaults and 190,000 incidents of family violence, 71 per cent of victims are women.
It also found 90 per cent of family violence victims were aware of support organisations, though well-known agencies were contacted by 10 to 12 per cent of victims.
Victim Support researcher Dr Petrina Hargrave says that so much crime went unreported was also reflected in her own research, which showed 59 per cent of victims had no faith in the justice system.
"The justice system is currently offender-based, and victims report they have no voice in the system. They often find it revictimises and retraumatises them ... and engaging in it takes courage."
Ministry of Justice chief executive Andrew Kibblewhite says the report revealed crimes in the shadows and highlighted the country's "abysmal record" on family and sexual violence.
Much of the figures were familiar - the majority of crime being experienced by few, the high victimisation of Māori - but the detail of the report would provide for better policy and funding decisions.
That many did not report crime made Andrew pause and raised "relevant and immediate questions", he says.
"Perhaps they didn't perceive it was serious enough, perhaps it was a private matter, perhaps they didn't feel like they were going to get a result from it - particularly in the sexual violence cases."
Ministry of Justice manager of research and evaluation James Swindells says interviewees weren't directly asked if they were a victim of crime, but asked about significant events that were considered for potential crime.
"There are a small proportion of people who suffer a great deal of crime ... That's quite a sobering idea."
The survey is the first of three costing $3.7 million, with research already underway for the 2020 report.
Previously, the ministry ran the Crime and Safety survey, which in 2014 found 76 per cent of New Zealanders did not experience 1.9 million incidents of crime.
As a different methodology was used for the new survey, it could not directly be compared to the previous, says Andrew.
More on SunLive...