Road users encouraged to use dash cams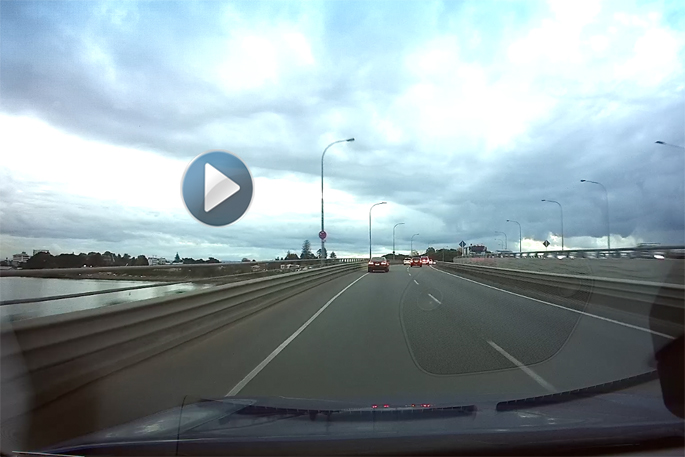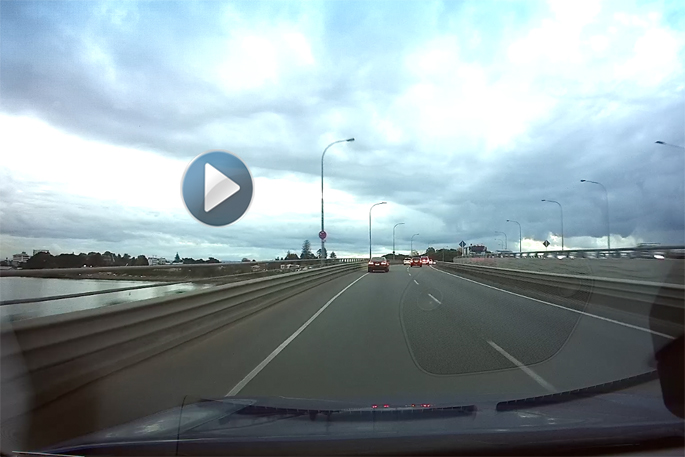 Click the image above to watch the video
Businesses and motorists are being encouraged to embrace New Zealand's dash cam usage trend.
QBE Insurance and road safety organisation Brake says the devices' have significant potential insurance, financial and safety benefits.
Dash cam devices provide a video recording of the environment in front of drivers, while some also record views from additional perspectives, allowing them to capture evidence of unsafe driving and road accidents.
Andrew Corbett Chief Customer Officer of QBE New Zealand & Pacific says footage can be useful in both police and insurance investigations.
"We've seen an increase in customers providing dash cam footage at claim time – which in many cases has provided invaluable evidence, supporting fast and fair claim processing.
"Footage has been particularly useful in situations where liability is unclear or disputed and in cases where a vehicle was unattended when an incident has occurred.
"For example, we recently processed a claim where our insured's employee was parked and hit by a third-party vehicle which drove away. The dash cam footage from our customer's vehicle meant the other driver was found liable and our customer was not out of pocket for the standard excess.
"In another QBE case, our customer's vehicle crashed into the back of the third party, which would typically mean our customer would be deemed at fault – however when we reviewed the dash cam footage it was clear the third party had overtaken our customer in a dangerous manner and slammed on their brakes causing the accident.
"There are also cases where dash cam footage is not only submitted to us but also submitted to the police – helping them to address unsafe drivers and investigate serious motor crashes.
"As a commercial motor insurer, we know first-hand the devastation that can follow a motor accident, so we encourage drivers and businesses to consider dash cam systems not only to support them should they need to make a claim, but more importantly for their safety benefits."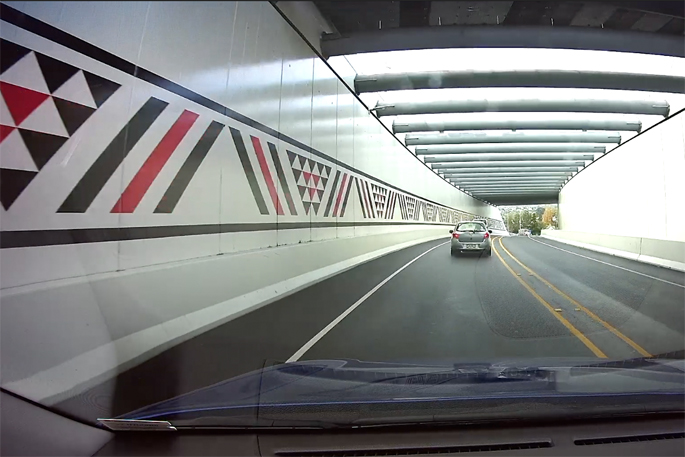 According to the Ministry of Transport, 377 people were killed on New Zealand roads in 2018 (provisional figures), while the social cost of crashes is $4.8 billion annually.
Bay of Plenty Driving School instructor Jeroen van der Beek says he has a dash cam set up in his car, purely for his students.
"I predominantly have it in the car so I can replay things for students so they know how they drive.
"I can see from a police perspective, if incidents happen then it is on film, then that would be very handy for them."
Jeroen says he has had one incident where someone 'nudged' the back of his car, in which the car drove away.
"It was on the toll road, they disappeared, but I just took the footage from my dash cam and gave it to the police, so it is useful from that perspective.
"I do know it's very good for insurance."
When asked if all cars should have dash cams, Jeroen says it isn't necessary.
"We are all spying on each other otherwise.
"From my perspective I have it for training purposes, and I would very rarely look at the footage I am recording to be honest."
New Zealand Director of Brake Caroline Perry says dash cams and related systems could be part of the solution to addressing these figures as footage helps authorities address serious road safety issues and the potentially life-saving technology provided numerous safety benefits.
"Dash cams and GPS or telematics systems that incorporate them have become increasingly popular in both commercial and personal vehicles and can offer a range of safety benefits for businesses, drivers and the wider public.
"Front-facing cameras on dash cams can capture unsafe driving and road behaviour by others, which can be passed on to police to assist investigations into dangerous driving and hold drivers to account.
"Some systems, popular with commercial vehicles and fleets incorporate dash cams with both forward-facing and inward-facing cameras.
"These can alert the driver if they look like they're falling asleep at the wheel, or not keeping their eyes on the road. They do this by tracking eye movements and the angle of a driver's head, making this technology potentially life-saving. This helps to prevent crashes by keeping drivers alert, deterring use of smartphone devices, and ensuring they're paying attention to the road."
Caroline also says drivers and businesses should put safety first when considering devices to ensure operating them will not cause driver distraction.
The call from Brake and QBE comes as communities across New Zealand speak up for safety during the United Nation's Road Safety Week this week (May 6-12). The initiative is championed in New Zealand by Brake and corporate sponsors QBE, NZ Transport Agency, NZ Police, St John, Auckland Transport, the Yellow Ribbon Road Safety Alliance and others.
More on SunLive...