Budget 2019: More than 1,000 homeless to be housed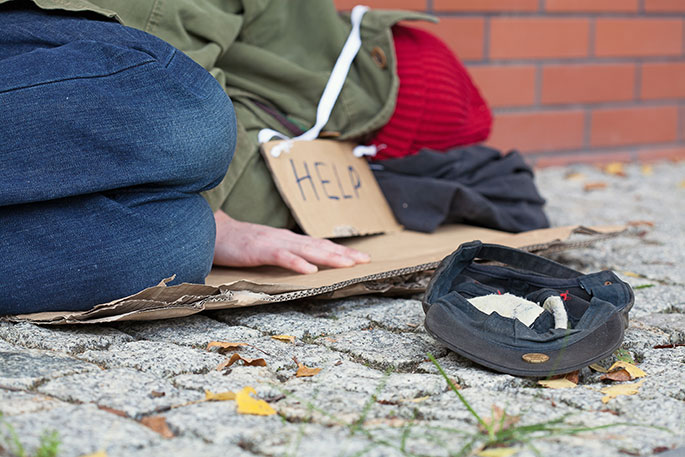 Prime Minister Jacinda Ardern and Housing and Urban Development Minister Phil Twyford have announced today that Budget 2019 will turn around the lives of more than a 1,000 long-term homeless people by helping them into permanent homes – the largest government investment ever in addressing chronic homelessness.
Jacinda Ardern said Budget 2019 is breaking the cycle for long-term homeless people by giving them a permanent, warm and safe home, and support services to help address the causes of homelessness.
"Housing is a basic human right and allows people to live with dignity," says the Prime Minister.
"We are committed to tackling homelessness. That's why we have made it an investment priority for the second year in a row by boosting support for the internationally-acclaimed programme Housing First even further.
"Housing First is all about breaking the cycle," says Jacinda. "It recognises that most long-term homeless people have a number of complex problems such as mental health issues and addictions; and that they have a much higher chance of addressing them once they are housed.
"It turns lives around by housing them and then connecting them with health and social services such as mental health counselling, budgeting advice, and drug and alcohol addiction treatment.
"That's why Budget 2019 is continuing to invest in Housing First and funding 1,044 new places. This will raise the number of people the programme can help to 2,700," says Jacinda.
Research by He Kainga Oranga at the University of Otago in collaboration with Hamilton's Housing First provider The People's Project has shown the homeless people they help have high mental health needs.
The research conducted shows that in the five years prior to being housed, the first 390 people seen by The People's Project in Hamilton had spent 10,440 bed nights in mental health facilities. This rate is over ten times that of the general population. These people also have high health needs generally, with 55,230 prescriptions being filled in the five years prior to being housed. Some of the most common prescriptions were for antipsychotic and antidepressant medications.
The People's Project website
for Tauranga, shows that there are 51 active clients, with 25 people housed, and 72 per cent remaining housed.
In addition to these outcomes below, they've also provided assistance to another 227 people with advice and guidance to help find a home. Of the 25 households, the site states that
of the adults who had been rough sleeping in Tauranga, single males account for just over two-thirds of the people they work with, and one-third are single females.
The site states: "
Housing stock in Tauranga is our biggest challenge. All our clients would move into a home today if the housing was available. Many clients qualify for and are on the register for public housing, but demand for public housing in Tauranga is very high. That's why private landlords are an incredibly important partner. We sincerely thank the Tauranga landlords who are supporting The People's Project."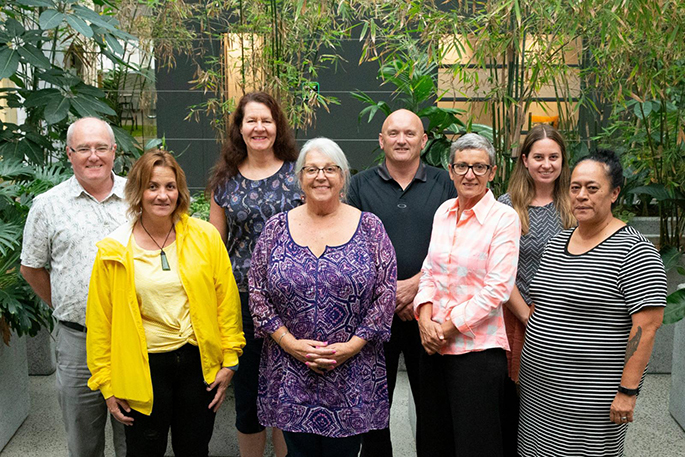 The People's Project Tauranga team
The Green Party see the Government's action on homelessness as an encouraging step.
"The Green Party welcomes today's announcement that our Government will pay for an extra 1044 places in the Housing First programme," says Green Party Co-Leader Marama Davidson..
"We know that homelessness is getting worse. Housing is a basic right. It is crucial to our health and wellbeing, and our ability to participate in a community.
"Housing First helps the chronically homeless get into a home, and then stay there, with focused support for whatever is going on in that person's life," says Marama. "This can be transformational for those individuals and families.
"We need to support the organisations who are on the front line every day, and who understand the needs of the people who are struggling with homelessness in their communities.
"Over 70% of Housing First participants are Māori and Pasifika," says Marama. "The Greens also know that supporting Māori and Pasifika led organisations is crucial in this space.
"I saw Housing First's service first hand when I was able to support a man from my own community. Housing First were there to sit down with us, ask him what was going on with his life and what support was needed, and then got him into a home. When people fall through the cracks, it often falls on community organisations like this to show government how it is done. It's great we are getting on behind them today," says Marama.
Phil Twyford said the past three winters have seen record numbers of homeless on our city streets throughout the country.
"Housing First has housed 720 households, including 431 children in Auckland alone, since 2017," says Phil. "It is now helping house long-term homeless people in Auckland, Hamilton, Christchurch, Tauranga and Rotorua, and will launch in Northland, Hawke's Bay, Nelson/Blenheim and Wellington later this year.
"Homelessness is the sharp end of the housing crisis. Our Government wants to stop people falling through the cracks and becoming homeless in the first place. That's why we have made 979 more transitional housing places available since coming to office and are well on track to provide 6,400 more public housing places over four years funded in last year's Budget.
"While we're making good progress, the housing crisis was created over a decade and isn't going to be fixed overnight. We still have work to do," says Phil.
More on SunLive...