Moon and Jupiter viewing tonight at observatory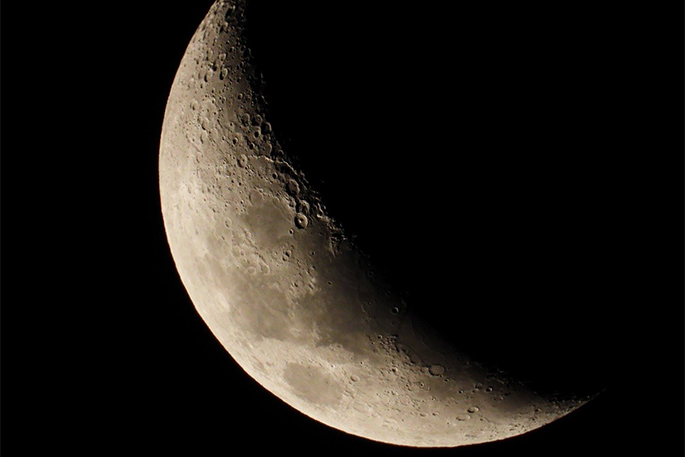 The Tauranga Observatory are planning to have a viewing on tonight for people who would like to see the Moon and Jupiter through their telescopes.
"We are setting up another Moon viewing event for Saturday 11th May as the Moon will be at an ideal phase for viewing," says Dave Greg.
"We will be looking at starting at 7pm and going to 9.30pm, weather permitting of course.
"It would be good for families with young children to turn up early to see the Moon. Then the parents can get them home to bed. Families with older children could come from 9pm.
"Jupiter will be visible later tonight from about 9pm when it is high enough in the sky to be viewed through the telescopes."
Viewers are likely to get a view of the moon heading towards its First Quarter. It will appear like half a moon and Dave says the First Quarter +/- about three days is the best time for viewing the Moon's craters in the early evening.
The same applies to Last Quarter but then viewers have to be up in the early hours of the morning to see it.
"Many people think that Full Moon would be the best time to look at the Moon but all we see then is a big bright white disk with no craters," says Dave. "We need shadows in the craters to see the detail but there are no shadows to be seen at Full Moon."
Recently meteor showers were able to be viewed by the naked eye, so there was no need to set up a viewing event for it.
"Unfortunately Jupiter and later Saturn are not visible in the early evening sky yet but will be rising earlier each night over the next weeks and months," says Dave. "Jupiter will be in the early evening sky by late June and Saturn by late July and we will probably arrange some more public viewing nights for viewing Jupiter and Saturn as well.
To visit the Tauranga Observatory for this evening's event is $5 for adults who are not members of the Tauranga Astronomical Society and children are free.
The Tauranga Astronomical Society have a Facebook page which has regular updates here
More on SunLive...