Vapour trail caught on camera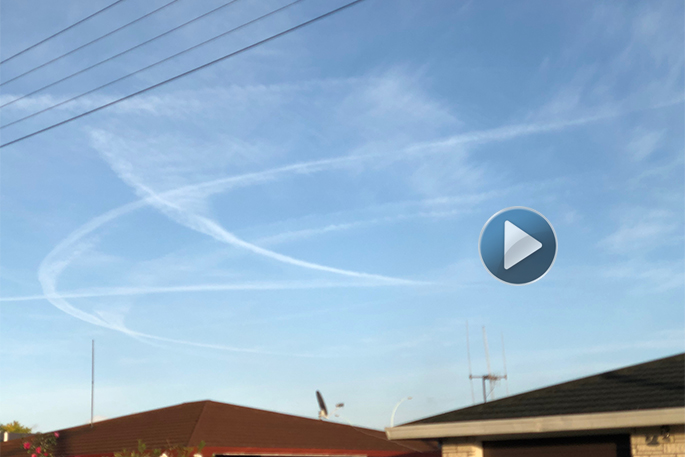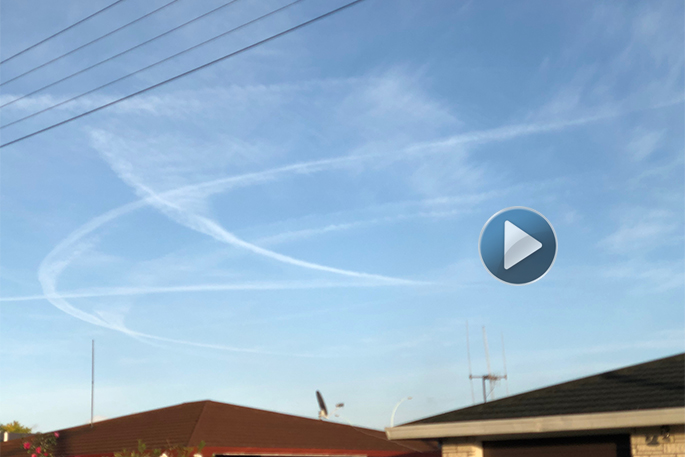 Click the image above to watch the video
A Welcome Bay resident spotted trails of white in the sky above Tauranga on Saturday morning.
The vapour trails provided a puzzle to solve, with many sharing their views on social media.
"It looks like someone is doing doughnuts up there," says one bemused onlooker.
Others thought the trails may be left behind by a plane, or be indicative of heavy rain on its way in the next 24 hours.
Others agreed, thinking it could be a sign of a storm on its way. Or aliens.
Another postulated that it could be the result of a pilot asking his wife for directions.
Generally though it was felt that it was a positive sign that people are looking at the sky more and at their phones less, although to write that required typing into a phone.
The mystery appears to be possibly solved, when a reader, on checking a flight tracker app, (again requiring a phone), noted that the contrails could have been caused by an A320 Air New Zealand flight travelling from Dunedin to Auckland. The app shows the plane did several turns around the sky west of Hamilton at 36,000 feet before carrying on to Auckland where it landed at 7:55am.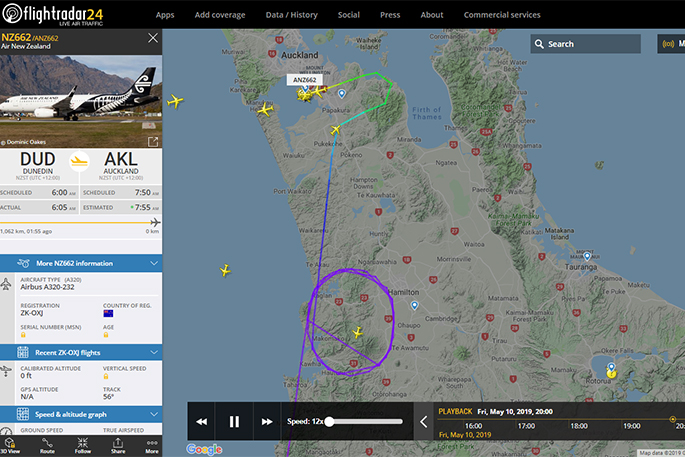 More on SunLive...