Tauranga one of NZ's competitive cities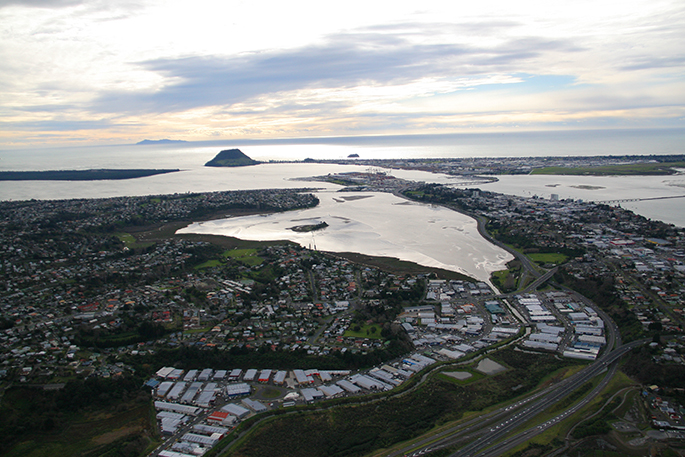 Tauranga is one of the six competitive cities in New Zealand that has been compared to Australia's five main centres in a new PwC report which reveals income and cost of living impacts.
New Zealand cities are becoming less competitive against Australian counterparts raising questions about their ability to attract skilled workers and alleviate the current labour shortage according to PwC's latest report, Competitive Cities: A Decade of Shifting Fortunes.
The report highlights the challenges ahead for our urban areas using the lens of income and cost of living.
The report compares Tauranga alongside five other New Zealand cities, Auckland, Hamilton, Wellington, Christchurch and Queenstown, to Australia's five main centres Sydney, Melbourne, Brisbane, Perth and Adelaide.
The report says New Zealand's smaller cities are the most competitive.
Hamilton, Tauranga, Wellington, Christchurch and Queenstown are now competing more strongly for talent in New Zealand. Key factors include:
-Tauranga is competing for people moving out of Auckland. Wage growth is second only to Christchurch but house prices have risen significantly.
"From an income and living cost perspective, New Zealand's smaller cities have made significant gains in competitiveness over the decade. However, our research reveals they all face greater challenges than many Australian cities when it comes to housing costs and basic expenditure," says PwC chief economist Geoff Cooper.
"In Auckland, the triple whammy of rising house prices, sluggish income growth and increasing costs for basic necessities is at its most extreme. As New Zealand's largest and most internationally competitive city we need to find a way to position it as that go-to city for skilled workers."
What can be done to improve competitiveness?
The report outlines three recommendations for improving the ability of New Zealand cities to attract talent.
-Appoint a Minister for Cities to champion the competitiveness of New Zealand cities, and develop the evidence base of urbanisation in New Zealand, taking a comprehensive view of urban living costs.
-Initiate an Urban Statistics Rollout to better capture key statistics and data that can assist urban policy making.
-Create an Economic Competitiveness Agenda for Auckland. This all-of-government strategy would help navigate the significant challenges New Zealand's most internationally competitive city faces.
"Our report reveals the predicaments ahead for our cities but it is possible to future proof our urban areas. We need a greater focus on city ecosystems to fully understand the current situation and determine a sustainable way forward," says Geoff.
"We should follow Australia's lead by creating a Minister for Cities who can provide a centralised channel of communication with strategically important urban areas as well as advise on urbanism in relation to key issues such as wellbeing, inequality and economic performance.
"Another pressing issue is lack of adequate urban data. While there have been improvements recently, more needs to be done to fully understand our cities, such as providing regular urban migration data and urban land value data that would be useful to policy makers.
"The Household Economic Survey could be expanded to all cities and there is a need for regular city-specific consumer price indices and quarterly GDP estimates," says Geoff.
More on SunLive...