Lumino Day bringing free smiles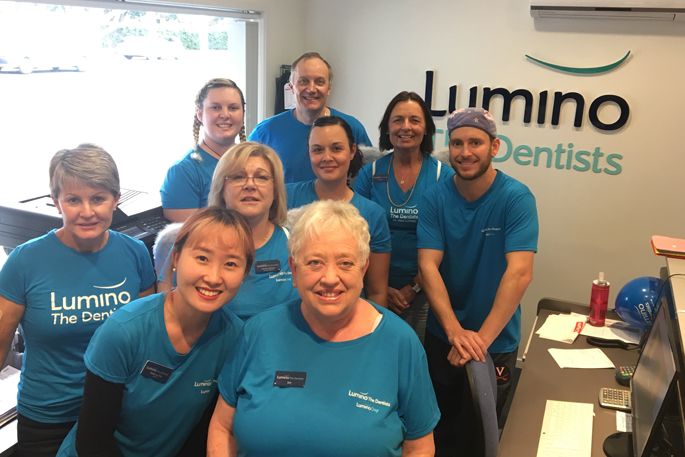 On Saturday May 11, free dental care is being offered at Lumino The Dentists practices up and down the country.
This year, the sixth Lumino Day, we will mark $1 million worth of free dental care given to thousands of New Zealanders since the event's inception in 2013.
For a third year running, we are opening our doors to members of Carers NZ – the national body that provides information, advice, learning and support to unpaid family carers.
Carers NZ founder and Chief Executive Laurie Hilsgen says they are delighted to once again work with Lumino on this day.
"Oral health is such an important part of wellbeing, but family carers often put their own needs last. We are delighted to work with Lumino again this year to help hundreds of carers access free dental treatments. This is only possible because Lumino staff are volunteering their time to help us care for New Zealand's carers," she says.
More than 420,000 people in New Zealand are reported to be looking after a family member who is sick or has a disability. For many, this has meant a major loss of income and up to 30 hours of additional unpaid care work every week.
This year, Lumino Day will also be supporting staff from St John New Zealand. Some of our practices will open their doors solely to St John members while a number of practices nationwide will be treating St John staff as well as carers.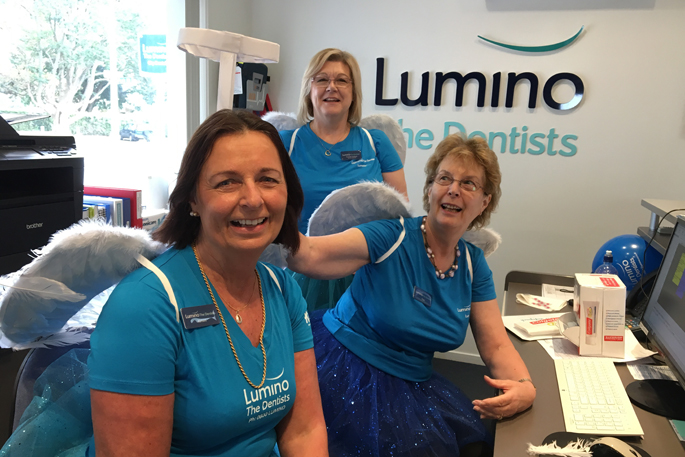 Debbie Pipson from St John South Island Region says the offer of free dental treatment to St John people is a welcome gesture that the organisation appreciated immensely.
This year over 550 appointments have been scheduled at 40 practices from Kerikeri to Gore.
A team of over 100 clinical staff (dentists and hygienists) and over 100 support staff from Lumino The Dentists will be caring for or assisting the unpaid carers and St John First Responders.
Lumino The Dentists GM of Operations Josh Stent says Lumino Day is a wonderful opportunity for the business to provide a service to those people who selflessly give their time to help other people in need.
Josh says that Lumino Day is something he's particularly proud of, and each year the occasion is a humbling and positive experience.
"It's really unbelievable hearing from some of the people we meet about what they do for others on a day to day basis," he says. "It's an incredible feeling to see the effect of the work that our dental teams do to help these people out," he adds.
In Tauranga, Lumino the Dentists City Dental on the Park at 14 Cameron Road will have their doors open on Saturday to treat patients for free.
More on SunLive...