Three arrested after stolen car burnt out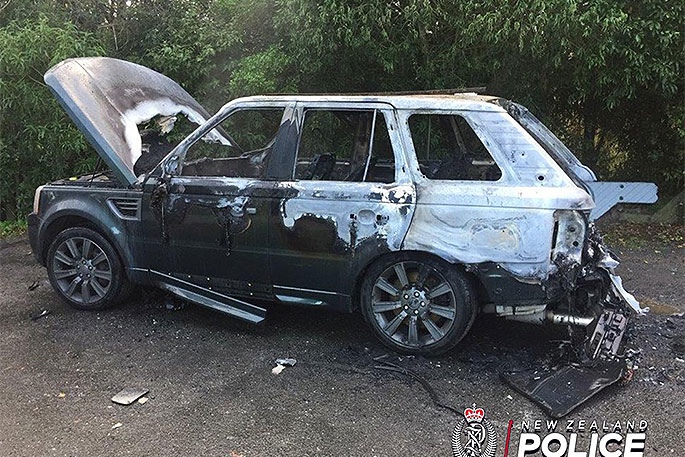 "Think like a thief."
This is the advice from Waikato Police after a car was stolen and burnt out overnight.
In a post on Facebook, police have used the crime as a warning for other people.
"This is a story that we should all try and relate to," the post reads.
"Our victim (who is quite security conscious) has not only had her first car broken into but then her second car stolen from the garage!
"They live in Fairfield and the first car was parked in their driveway."
Overnight this was broken into and unfortunately the garage remote was inside.
The crooks have pressed the button and fortunately for them the garage has opened.
"This revealed another car with the keys ready to go.
"After a night of joy-riding, they have decided to set it on fire by the Pukete boat ramp! "Fortunately for us a keen-eyed member of the public kept watch and called 111.
"Three arrests made by the front line guys, so at least we got them.
"We can learn from this story and try to think like a thief is my advice. That will make you secure your things in different way."
More on SunLive...