Bay of Plenty Symphonia set to impress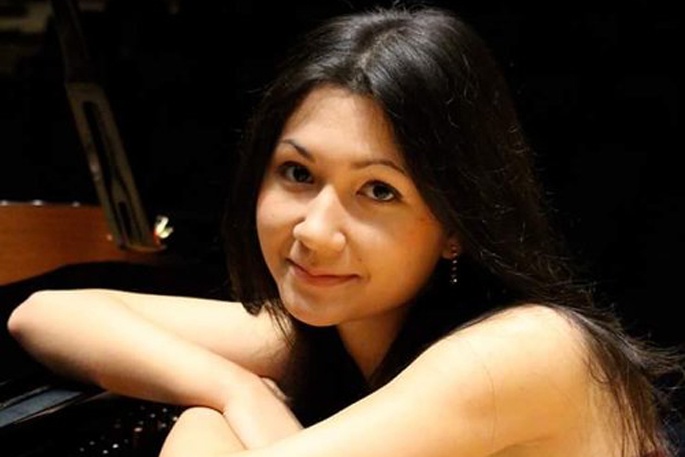 Bay of Plenty Symphonia opens the 2019 season at Baycourt with MASTERWORKS, a concert featuring three powerful, well known works from classical masters.
Top of the bill is Rachmaninov's hugely popular 2nd Piano Concerto featuring up-and-coming local pianist, Noelle Dannenbring, playing Baycourt's wonderful Steinway piano.
Verdi's Overture La Forza del Destino (Force of Destiny) provides a dramatic opening to the concert. The drama continues in the opening chords of Rachmaninov's Piano Concerto No.2, leading into the passionate themes loved by so many.
This is one of the most celebrated piano concertos of all time, having been used in numerous movie soundtracks from as far back as the mid-20th century (think Grand Hotel with Greta Garbo and David Lean's classic Brief Encounter).
More recently, many pop songs have also 'stolen' some of the themes from this famous concerto. In this performance, the Symphonia is delighted to introduce piano soloist Noelle Dannenbring, an exciting young talent from Rotorua.
Recently having completed her Master's degree in performance at the University of Waikato, Noelle has received numerous awards and accolades for her piano playing and is looking forward to the opportunity to perform this favourite concerto with the Bay of Plenty Symphonia.
The theme of destiny or fate which opens the concert is picked up again in Brahms' 1st Symphony. In this magnificent work, listeners might recognise some musical similarities to some of Beethoven's symphonies, reflecting Brahms' respect and admiration for his predecessor.
This is the first time the Bay's community orchestra has tackled a Brahms Symphony and the players are excited by the challenge of rehearsing and performing such a great work.
It will truly be an afternoon of splendid masterworks is promised for the audience.
MASTERWORKS is conducted by Justus Rozemond.
The Symphonia show begins on Sunday, May 19 at 3pm at the Baycourt Addison Theatre, Tauranga.
More on SunLive...