Cross examination of key witness in BOP rape trial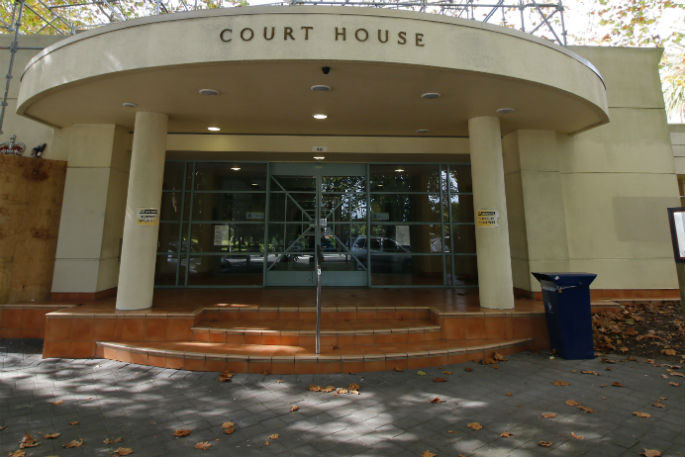 A Japanese exchange worker who says she was treated like a sex slave at an Eastern Bay of Plenty hotel has finished giving evidence in her alleged rapist's trial.
The woman, who cannot be named, is one of two who allege Maraehako Bay Retreat director Pihi Hei raped them on separate occasions in 2013 and 2017.
Hei is on trial at the Tauranga District Court on 26 charges of sexual offending, including five of rape, and one additional charge of stupefying.
The witness said she was sexually assaulted by Hei after being collected at the airport by Hei and driven to a Hamilton motel.
She says Hei forced her to kiss him but defence lawyer QC Russell Fairbrother asked if Hei was demonstrating a Hongi.
He asked if the witness was being "flirtatious" during her Skype interview with Hei, saying he was handsome and asking if he was single.
"That's not correct," she said.
She said she only asked him if he was single to see if his wife helped at the retreat and Hei had asked her about her marital status.
"In Japanese culture, it's polite when you are asked a question to ask the same one back," she said.
The first instance of the alleged rape is said to have occurred after Hei took her out for drinks before returning to the Hamilton hotel he had booked for them.
She says they went out for drinks and she was feeling uncomfortable in his presence.
After they returned to the motel, she says, Hei forced himself on her, raping her and forcing her to perform oral sex.
"He never overpowered you physically at the motel," Fairbrother asked.
"He did," was her reply. "So many times he did."
"Hei will say you came back to the motel and, before he was aware of it, you started giving him oral sex."
"I have no idea how he can think that way," she answered.
She further claims she was assaulted daily while she worked at the remote retreat, an hour's drive from Opotiki, and that Hei had stupefied her by forcing her to drink wine until she blacked out and had no memory of an entire day.
Fairbrother pointed to messages sent between the witness and friends trying to get help at a time during the time she blacked out as a potential gap in her testimony.
The witness said time stamps on the messages were inaccurate. It was unclear if the times were recorded in a different time zone.
The messages were sent to a friend, another foreign national, who did not fully understand she was telling him she had been raped.
The friend said he had to Google what the word "rape" means and when he did, he called her back and told her to try and leave the retreat but he was unable to pick her up as his car was broken.
The trial continues with prosecution expected to close on May 10.
More on SunLive...