Many hands making community garden work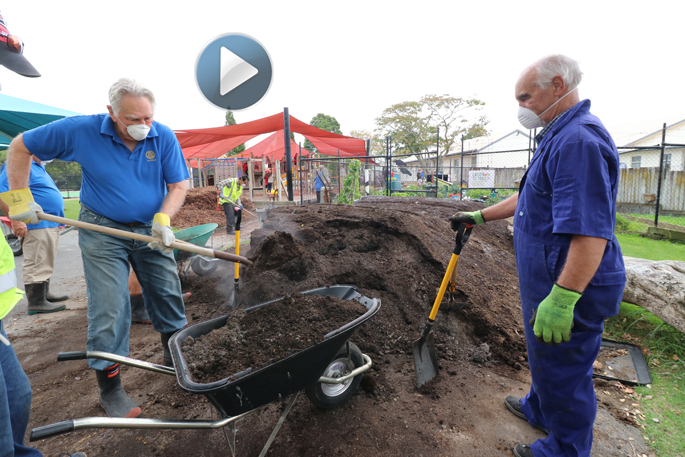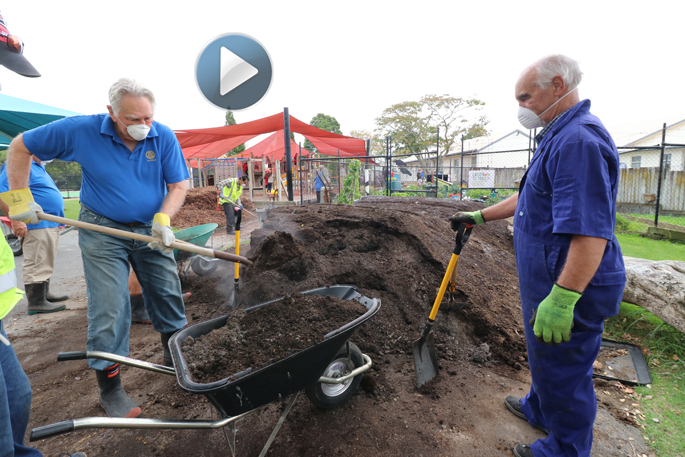 Click the image above to watch the video
The Tauranga Rotary and Gate Pa School community are working together to implement new community gardens as part of the schools garden project.
On Wednesday, staff and rotary members donned their gardening clothes and picked up their shovels to take part in a working bee.
Gate Pa principal Richard Inder says the purpose of the working bee is to build four more community gardens.
"It's part of our garden to table project.
"Tauranga Rotary have been very kind and donating some money toward the cost of that, and the idea is these compliment out existing garden and orchard and we hope some of the community members take some ownership of these gardens, and if they'd like to have one of those gardens for themselves and take responsibility for the planting and the watering.
"It's a great opportunity to have the community more involved in the life of the school."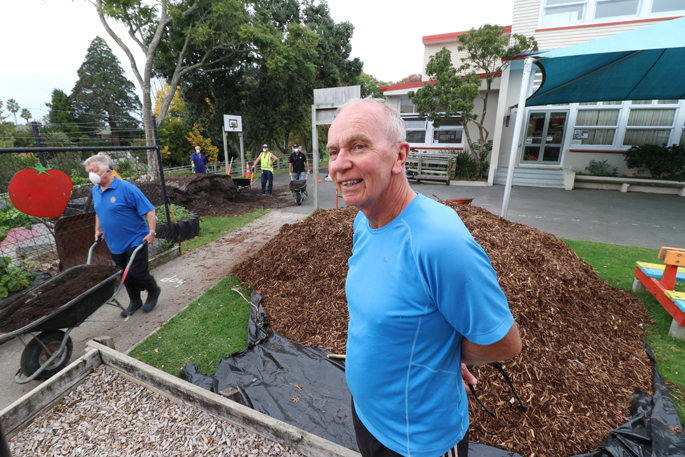 Gate Pa School principal Richard Inder.
Richard says community garden assists in learning about healthy eating, which is a key focus within the school.
Gate Pa School kitchen specialist Marie McGrail says initially, students were hesitant to eat and cook with the vegetables.
"Now, they come in and we make a completely green recipe and they just love it and eat it all up.
"It's really rewarding to see the change in them, and a lot of them are taking the recipes home and are making them at home, which is also great."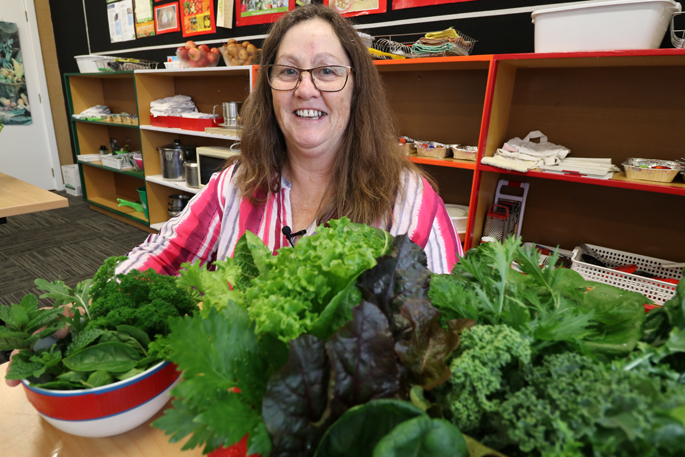 Gate Pa School kitchen specialist, Marie McGrail.
Rosemary Allen who is part of the Tauranga Rotary, says they are happy to help with the community garden project at Gate Pa School.
"We've helped with the funding of the cycle track, and Richard got us in about the garden to table idea, we've helped run that and the student garden, and now the next project is the community gardens, which we are now putting in."
More on SunLive...