Frustrations building for kiwifruit pickers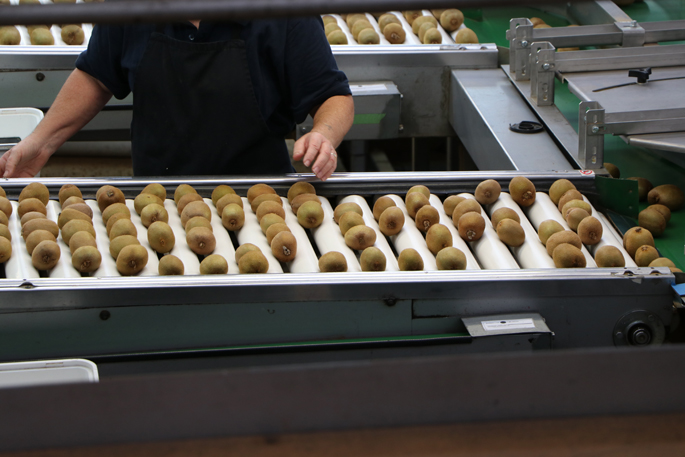 The New Zealand Kiwifruit Growers Incorporated say this season they are experiencing a labour shortage, but Te Puke kiwifruit picker Mike Pratt disagrees.
Mike says his contractor let himself and other pickers know on Friday, May 3 they may not be required to work for up to 10 days, as the gold kiwifruit picking has finished, and the rest of the green kiwifruit will be picked when the gold kiwifruit has been processed in the pack houses.
Mike says after working in the kiwifruit industry for 37 years, he believes it's his duty to stand up for the migrant workers.
"These other guys have had their families find the money to send them to New Zealand to provide back for their family in India or Nepal for example, and they're not going to say boo.
"It's exploitation of our migrant labour and our visitors, it's shocking.
"There is no work, I feel as though the green kiwifruit is ready to pick because I'm picking the rejects up and they're coming up perfectly, and the fruit is mature enough. I've been in the industry for 37 years and I can tell this fruit is ready to be picked."
On Wednesday morning Mike spoke with his contractor, and he has organised to do some cosmetic work before the green picking begins.
"Other people don't have that option or have the courage to approach people like I do, because I have nothing to lose, but a lot of people have.
"The same comment is being said and a group text has been sent to us, claiming that as a contractor he hasn't been notified by a pack house of any green picking available, and he says stay on standby, I will report you to pick."
NZKGI Chief Executive Officer Nikki Johnson says although she is unaware of any specific cases of late, it is likely that demand for pickers has slowed in recent days.
"The kiwifruit industry only harvests fruit when it is in the right condition to provide our customers with the consistent good quality they expect and pay a premium for. That means that we need to wait for the green fruit to be ready for picking which is expected over the next few weeks.
"We understand that the inconsistency of work can be frustrating for employees. We encourage workers to discuss work requirements with their employers and understand what the requirements are likely to be from now until June when harvest is finished.
"We also know that many employees have been extremely busy during peak gold harvest and encourage them to take a break so they are ready for the green harvest."
Nikki says it is completely up to the contractors to let the pickers know if they are needed for work or not, and the NZKGI encourages employees to communicate regularly with their workers, giving them as much notice as possible when work is likely to be available.
Mike says 'pack house politics' are getting in the way, as the orchards' only want the experienced New Zealand pickers, rather than new migrant pickers.
"They're getting priority over anyone else.
"So when you cry I've got a shortage of labour, and you're not using workers, when are they going to wake up to that behaviour?
"They're being selective on who they use, some picking gangs that I know have been getting seven days a week, other gangs aren't, and at the moment the general understanding is no, there's a shut down in picking green, until we've processed the last of the gold, and we can get all the equipment ready in the pack house to go through the last of the green.
"What can you believe? I just want to know what's going on."
Nikki says majority of the seasonal workforce in kiwifruit are New Zealanders, and the NZKGI encourages the employment of New Zealand citizens as first priority before other workers.
"We also encourage employers to provide a commitment to their New Zealand workers through fixed term or permanent agreements. The nature of the industry means that work requirements do fluctuate and clear communication is essential."
Mike says there is no kiwifruit workers union, or nobody they can turn to in confidence to express their feelings.
In light of Mike's frustration in regard to having little support for workers, Nikki says the NZKGI openly welcomes feedback from workers on their experience in the industry.
"Advice for employees on what to expect from seasonal work and how to select an employer is available on the NZKGI website."
More on SunLive...