Second witness gives evidence in BOP rape trial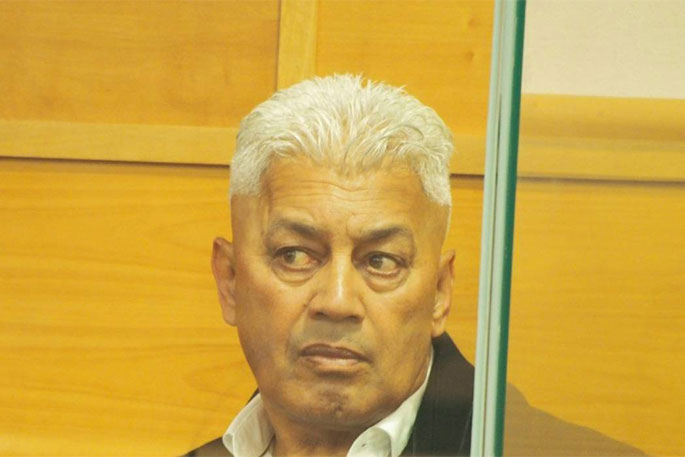 Isolated and trapped, a Japanese exchange worker has recounted how she was allegedly treated as a sex slave and raped daily by the director of an Eastern Bay of Plenty retreat.
The woman, who cannot be named, gave evidence during the third day of the trial of Maraehako Bay Retreat director Pihi Hei.
Hei is on trial at the Tauranga District Court on 26 charges of sexual offending, including five of rape and one additional charge of stupefying.
The charges relate to alleged offending against two different women in 2013 and 2017.
Giving evidence on Wednesday, one of those women told the jury she came to New Zealand after responding to an advertisement Hei had placed overseas asking for people to clean the remote retreat and live in paradise.
"He said it was paradise," she said through tears at Tauranga District Court.
"Maybe paradise for him but for me it is just a hell."
A pin drop could be heard in court as the teary witness described being raped just hours after Hei collected her from Auckland Airport to start work in August 2017.
She said Hei made her kiss him shortly after she landed saying it was part of Māori culture. He also grabbed her hand when they drove.
She thought they would travel to the retreat but instead Hei drove them to a Hamilton motel and then later bought her drink, after drink, at a bar.
She said she felt obligated to comply because he was her employer.
Later at the motel, she said Hei raped her.
"I try to push him away but he was too heavy... I was too weak."
She then tried to get Hei to stop by telling him she was menstrating.
Hei then forced her to give him oral sex.
She considered running, but had nowhere to go and didn't know who to speak to as she had just arrived in the country.
A sense of shame, confusion and honour made her travel with Hei to the Maraehako Bay Retreat, between Te Kaha and Waihau Bay, the next day.
She believed there would be other cleaners at the retreat which could protect her.
But when she arrived there were no guests or cleaners.
Her cell phone did not have signal and there was only a landline, which she said Hei kept on him at all times.
In the days following she described being raped daily and treated like a sex slave.
When she confronted Hei she said he blamed her.
"He said what had happened was my fault not his fault," she told court.
"From his opinion when we talked on Skype [about the cleaning job] he did mention he was single and asked about my marital status. He told me he took it [that she was single] as meaning she was interested in him."
After that confrontation, Hei promised not to touch her again.
But not long after she said the abuse started again, with Hei demanding a massage from her.
"I keep asking him to stop," she said. "I was begging him don't."
She tried to locate a means to escape the retreat but the closest bus stop was not within walking distance. She feared others might try to rape her if she tried to walk the distance.
"I thought it was a lot safer for me to do whatever he said to do because I was powerless. I was so tired of fighting against him physically and mentally I just thought it was better to be his slave. Just do whatever he say."
She reached out to Hei's nephew for help, who said he'd tell his aunty.
But soon after Hei forced her to drink wine, after wine, one evening causing her to blackout and sleep for more than a day.
She woke incredibly sick and weak with wet trousers. She then discovered several packets of Ibuprofen in the rubbish bin
"Hei looked shocked to see me," she said.
After pleading with Hei, she said he finally allowed her to use the landline as she was so sick she thought she would die.
"I was able to call my insurance company and spoke to a man who spoke Japanese."
She told him what had been happening and he told her she needed to get to Auckland Hospital and report to the police.
A few days later Hei dropped her off at a Whakatane bus stop, where she caught a bus to Auckland.
The trial continues with cross-examination of the witness still to occur.
More on SunLive...