Tauranga school building through Lego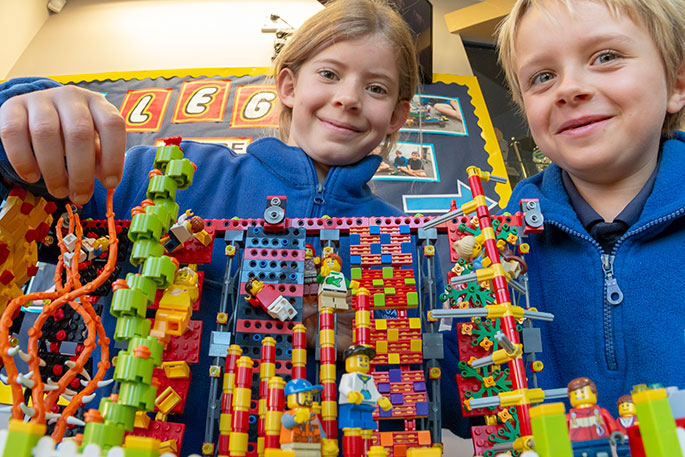 A Lego spectacular will be displayed at Tauranga Primary School for the second consecutive year.
On June 8, the school will play host the Lego show, where both kids and adults put their time and effort into building Lego masterpieces.
School parent and avid Lego fan Claire Wilde is part of the 'Friends of the School' committee who are organising the show, and she says after the success of the show last year, it was a no brainer for them to put the show on again.
"It was really successful last year, it was a great fundraiser for the school.
"Following the show, Lego fans got together and made a club which is a really good thing that came out of it, so we are doing it all again this year."
The profits made from this year's Lego show will be put towards school sports and playground equipment.
Claire says members both inside and out of the school community are welcome to get involved.
"Within the school community we are going to have a school building competition so it gets the kids talking about Lego and building and being creative, but the majority of the displays at the show are from collectors who collect their own sets.
"Some of them are adults, some of them are families, as well as the school community who is involved."
Claire says the show will be similar to last year, however new displays and collections will be on show.
"The show is just for one day, because it is quite a big effort to put it all together and for people to get their creations transported to school.
"There is also going to be a Lego shop, Toyworld Fraser Cove are going to have a shop set up at the show where Lego can be purchased."
The Tauranga Primary School Lego show is taking place on Saturday, June 8 from 9am to 4pm in the school hall.
Tickets are $5 and can be purchased at the door, and children aged three or under are free.
More on SunLive...