Immigration tailor-made for Tauranga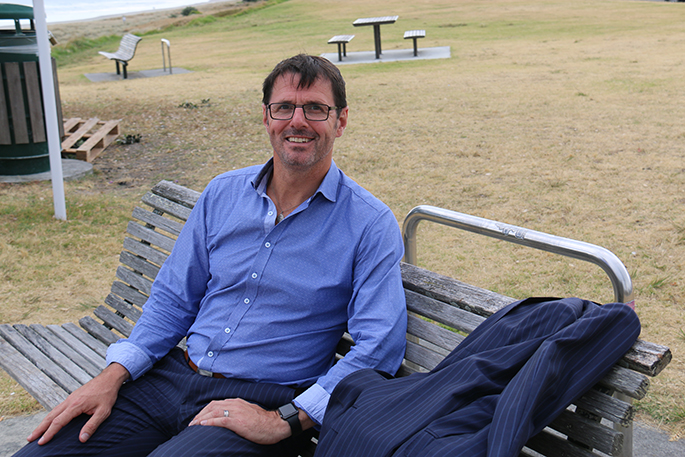 Tauranga-based NZ First MP Clayton Mitchell is applauding the Government's focus on regional skills shortages, and "vision for reforming immigration".
The New Zealand First Immigration spokesperson says the refinement to make skills shortage lists more regionalised is the first step in addressing the countries immigration woes.
That would make the immigration programnme appropriate for the needs of business and industry in Tauranga,
Clayton is responding to the announcement of the Under the Essential Skills in Demand programme.
The Government has changed the Immediate Skills Shortage List to the Regional Skill Shortage Lists and expanded the number of regions from six to 15.
"The new listings revealed today by the Immigration Minister demonstrate the kinds of skills we need in specific regions, and encourage the regional dispersion of immigrants to places other than Auckland and the main centres," says Clayton.
"The Government plans to simplify the number of different visa options and ensure that businesses that benefit from the skilled-based visa system are providing opportunities for Kiwi workers."
Immigration Minister Iain Lees-Galloway says the changes to the Essential Skills in Demand lists are the first step in the Government's plan to streamline and regionalise the skills-based visa system.
"Three teaching roles – early childhood, primary and secondary school teachers – have been added to all regions on the Regional Skill Shortage List.
"Adding these vital education sector positions to the lists will help us support the education sector, which is experiencing a teacher shortage."
Aged Care nurses have been added to the Long Term Skill Shortage List, Building Associates has been added to the Construction Skills Shortage list, while three other occupations have been amended to better reflect the nature of the shortage or deal with duplications. No occupations have been removed from the lists completely.
"These proposals simplify the number of different visa options, respond to sectoral or regional differences in the labour market, and align the immigration system with the education, skills and welfare systems," says Iain.
Key changes announced today are:
The Regional Skill Shortage Lists are replacing the Immediate Skill Shortage List, and the number of regions is expanding from six to 15
Three occupations (Early Childhood, Primary School and Secondary School Teacher) are being added to the new Regional Skill Shortage List
Aged Care Nurses is being added to the Long Term Skill Shortage List
Building Associate is being added to the Construction and Infrastructure Skill Shortage List
The latest changes are detailed on the INZ website here.
The revised lists will come into effect in this month.
More on SunLive...