SH2 road safety improvements celebrated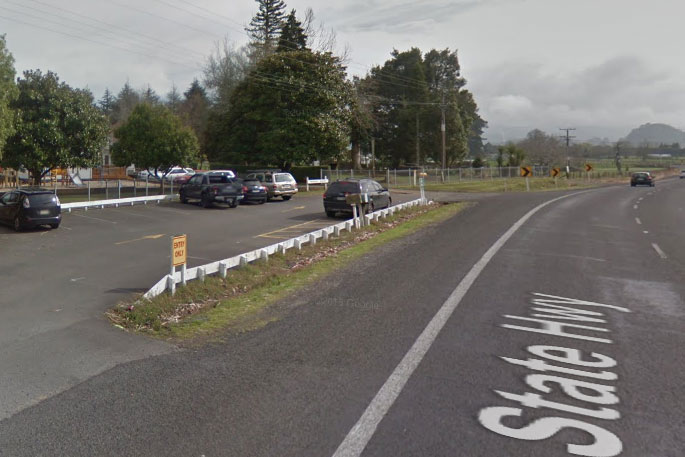 A Waihi school is pleased with the road safety improvements on State Highway 2, between Waihi and Omokoroa.
The completion of the first section of road safety improvements on the highway was celebrated on Tuesday at Waihi's Waimata School.
Associate Minister of Transport Julie Anne Genter travelled to Waimata School to discuss the road improvements and to talk to the project workers, members of the community and the students.
Julie Anne says the day went well and the school is very happy to have the road improvements outside their school.
"One message that was coming through quite clearly that the kids and the principal and the board of trustees would be really happy to see is speed limit reviews right outside the school."
Between Waihi and Omokoroa on SH2, a number of road safety improvements were made, says Julie Anne.
"The road was widened, so there are wider centre lines, wider shoulders, in some places some side barriers and new turning lane was put in place as well as an island in front of the school to make it easier for people to safely access the school.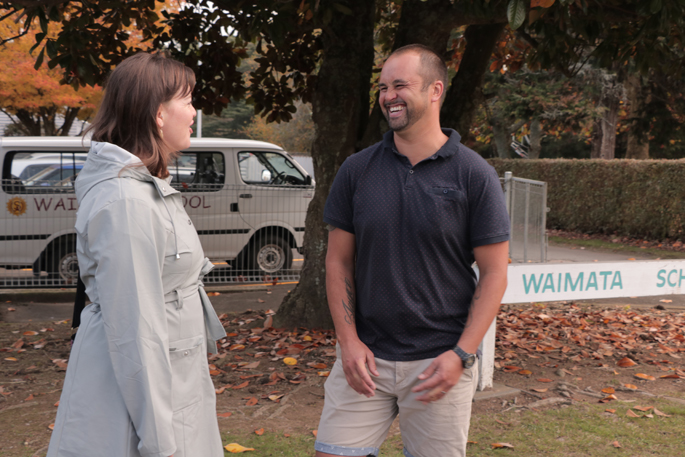 Associate Minister of Transport Julie Anne Genter and Waimata School principal Logan Phillips.
"It was great to see the changes, the kids said to me they perceived the road environment around their school and around where they lived to be very unsafe, and we could feel the vibrations from the big trucks passing by at high speeds."
Julie Anne says she's pleased to see the safety improvements so far, and she is hoping the project team can execute the remaining upgrades right through to Omokoroa.
"Not included in this project so far, but there is the potential to include median barriers at some point because of the governments new focus on safety, the project is being reviewed to see if some improvements like median barriers could be put in as part of our safe network programme which is $1.4 billion dollars which will improve thousands of kilometres across New Zealand over the next three years."
This week it is road safety week, and Julie Anne says the main emphasis given from experts is our roads are causing harm.
"Ordinary people make mistakes on the road, and if the road environment and the speed environment is forgiving enough, when they make those mistakes, they will walk away from the crash.
"Whereas currently in New Zealand, too many of our roads are just not forgiving enough of normal human error.
"There are important steps people can take in terms of speaking up and definitely wearing a seatbelt, a number of tragic deaths on our last month, especially with young people have been due to lack of seat belts, but really we need to get on with improving the road environment and ensuring there is a safe speed environment."
Julie Anne says the great thing about implementing wider shoulders, side barriers and median barriers on the road is that it can be done very quickly, and they save lives.
"Everybody is really invested in this vision of making New Zealand a place where you don't have to risk your life on our roads."
More on SunLive...