BOP woman jailed after grandsons death in hot car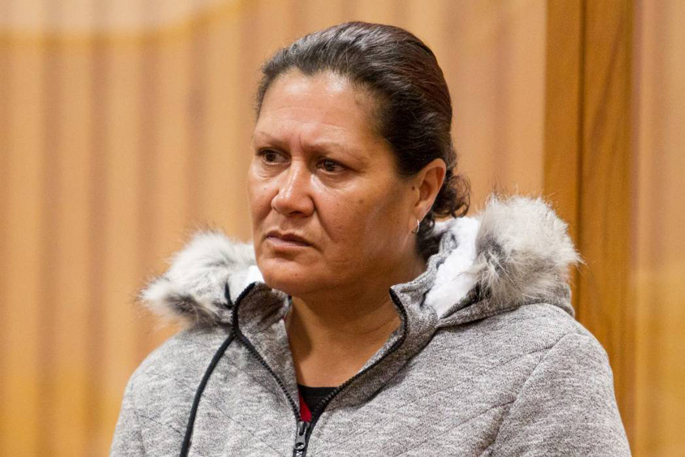 The grandmother of a baby boy who died after being left in a hot car for hours - while she smoked synthetic cannabis and passed out - has been jailed for two years and six months.
Donna Catherine Parangi, 54, was unanimously found guilty by a jury of manslaughter following a 15-day High Court trial in Hamilton in March.
Her grandson, eight-month-old Isaiah Neil, died from heatstroke - also known as hyperthermia - after being left in a dark blue stationwagon for two to three hours outside her home in Rūātoki, in the Eastern Bay of Plenty, on November 2, 2015.
On Wednesday Donna was back in the same court to hear her fate from Justice Sally Fitzgerald.
The Crown case in the trial - which was a retrial, after her previous conviction for manslaughter was overturned on appeal - was led by Richard Marchant and Hayley Sheridan, who successfully argued Donna was partly responsible for his death.
Donna was represented by Susan Gray and Julie-Anne Kincade, who disputed Isaiah's cause of death.
Two of the key witnesses for the Crown were Isaiah's parents Shane Neil and Lacey Te Whetu, who is Donna's daughter.
The pair, who were living with Donna at the time, had pleaded guilty to their son's manslaughter.
Lacey was sentenced to three years in jail, while Neil was sentenced to 10 months. Following her first trial, Donna was sentenced to three years in jail.
Donna and Lacey were addicted to synthetic cannabis and all three had allegedly been smoking it that day and were in a state of extreme drowsiness as a result.
At Wednesday's sentencing, Hayley sought a starting point of four to five years in jail. Susan asked for a three-year start point, with a period of home detention as the end result.
"The Crown is concerned that Parangi continues to take no responsibility for his death," Hayley says.
"She continues to minimise her synthetic cannabis use at that time... shifting the blame onto other members of the household, particularly Mr Neil.
"There is no evidence of any remorse or insight into her offending."
However, Susan says her client deeply regretted smoking synthetics.
"It was an act of omission, not commission."
The events of the last four years had taken a huge toll on Donna, due to delays in the court process, widespread media and social media attention and the loss of her standing with her iwi and whānau, to whom she was deeply committed.
Donna was in her fifties and was effectively a first-time offender, she says.
More on SunLive...