Promising singer-songwriter to perform in Tauranga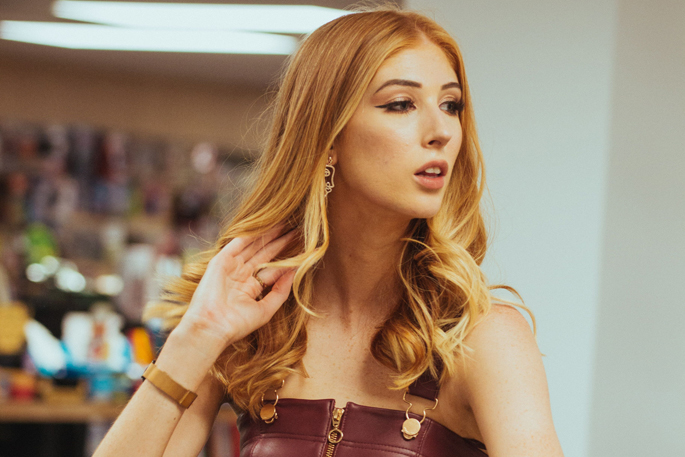 An Auckland based young and talented singer-songwriter Sophie Mashlan is playing at Tauranga's Incubator Creative Hub at 7pm on Wednesday.
After releasing her debut album PERFECT DISASTER, Sophie is touring to nine locations around the country.
The 19-year-old says she is looking forward to playing in Tauranga on Wednesday.
"I've played in Tauranga once before on my last tour. I really like Tauranga, it feels similar to Auckland, without the drama, it's quite relaxed and everyone's really nice."
Not only is Sophie a singer/songwriter, she studies full time and works around 20 hours per week as a waitress at a restaurant.
"I study popular music at the University of Auckland, which is really convenient actually, with the degree there are things that I already have to do.
"A lot of the time we have to write songs for uni anyway, so a bunch of the songs I've written are from assignments.
"It's a lot of hard work, I'm a busy girl, I don't have much time to watch tv or hang out with my friends, but I love what I do with my music, it's satisfying to me."
Sophie says her style of music ranges between folk, pop, indie, country and alternative.
"I feel like my music crosses over so many boundaries, because if I feel like if you fit perfectly into a genre you're not doing anything new, so I don't want to fit perfectly, I want to push boundaries, because that's where new music comes from."
Since releasing her debut new album and touring the country, Sophie says she has had many great responses.
"I have had a lot of good praise, I am so happy with it. I personally thought it was good, otherwise I wouldn't have put it out.
"Having other people say they thought it was good and they listen to it, is amazing."
When asked if she is proud of achieving highly at a young age, Sophie is very modest.
"It's all about perspective; I could be comparing myself to other people and say Lorde was doing an album and a world tour when she was like 17, and I'm like what am I doing with my life, but I don't have a label or anything, I wasn't scouted.
"I think I'm in a decent position given that I'm 19, I wouldn't be bragging about it, but I'm pretty pleased with what I'm doing at the moment, and I've accomplished quite a lit.
"I'm proud that I'm a hard worker."
Although Sophie is focusing on her tour, she says she is already thinking about plans for the future.
"I'm going to start working on the next album as soon as this tour is done, I'm going to start writing things down, coming up with ideas, and I'm going to do some co-writing.
"I'll be doing some touring overseas next year, I haven't figured it all out yet but it's going to happen. I'll be going to Europe, I'll just have fun and do it."
For tickets to Sophie's Tauranga show, click here.
More on SunLive...