Junior football kicks off in Waihi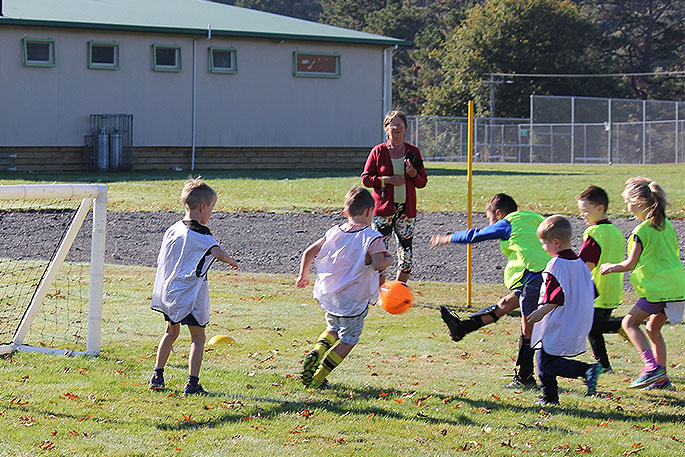 Waihi's youngest footballers kicked off for another year on Sunday when around 100 children and their parents made their way to Morgan Park for 2019's first session of Waihi AFC's Junior Football Programme.
This year's programme has an expanded age group, allowing for older children to take part. Age groups this year range from 4-14-years for both girls and boys, and each session includes skills drills and fun games, followed by a match.
Programme organiser Richard James says he's thrilled with the turnout and was looking forward to another successful year.
Match days against other local clubs were being planned throughout the season, in addition to the regular Sunday sessions at Morgan Park, to give your players a chance to test their skills against others in the region.
"There's a real energy around football in Waihi at the moment and it's great to be part of it. We've had some great support from the local community, including Ged Burke of Waihi Hydraulics who sponsored a sausage sizzle for the children.
"We've even had help from national and international companies, including SGS New Zealand, which sponsored the costs of new portable Packagoals supplied by Wellington sports gear company Packaworld International."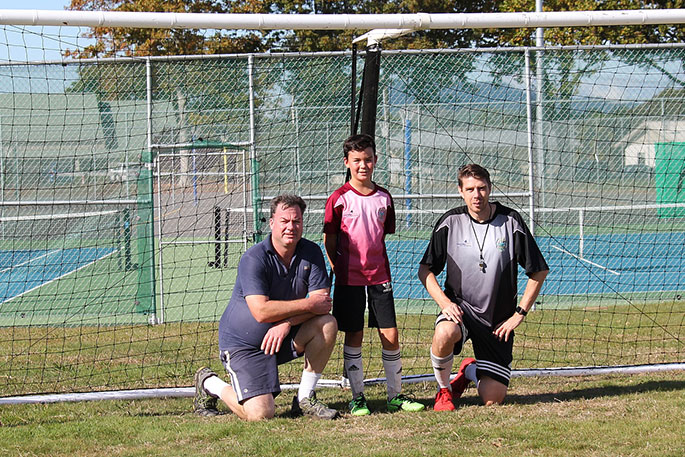 Chris Morgan from SGS New Zealand with son Rian Morgan and Waihi AFC Junior Football Programme organiser Richard James in front of the new youth Packagoals.
Richard says the junior and youth-sized Packagoals used by the programme featured a rigid, high-quality inflatable design that was safe and easy to transport and store, making them ideal for Waihi AFC's limited storage and field space at Morgan Park while it was being redeveloped.
The junior football programme runs every Sunday from 9.00am until 10.45am, for the duration of school terms two and three. Those who wish to attend are invited to contact the programme via its Waihi AFC's Junior Football Programme Facebook page, or attend a Sunday morning session.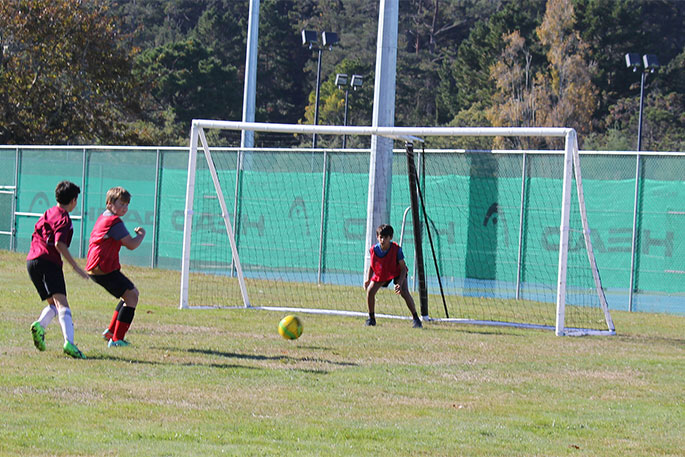 Young players on the ball at Waihi AFC Junior Football Programme.
More on SunLive...