'Teddy bear' grandfather killed in BOP fire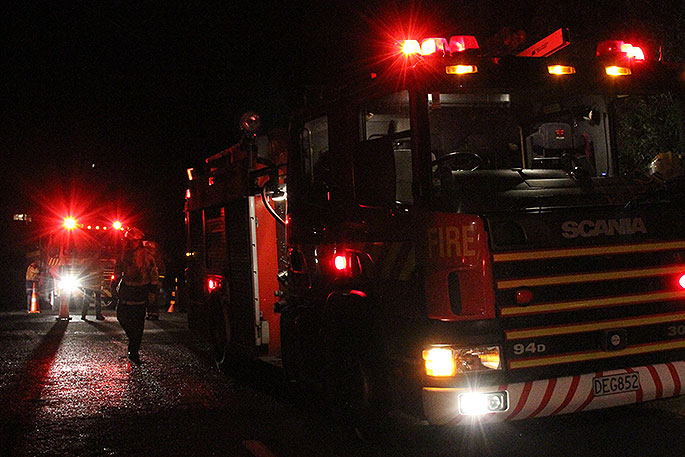 A "kind-hearted" grandfather and his wife were asleep in bed when their family home went up in flames before dawn.
Ngaro Rurehe, 59, died in the blaze on May 1.
The beloved koro had a rough-looking exterior, but was really a "teddy bear", says family spokesperson and Rurehe's grand-nephew Whitiaua Ropitini.
His whānau are still coming to terms with the loss of their beloved koro, who was farewelled at Uwhiārae Marae on Saturday.
"Not only did they lose their pāpā and husband - they've also lost everything [in the fire]," says Whitiaua.
"They've come away with only the clothes left on their back."
His wife, who escaped the blaze with moderate injuries is doing "as well as can be".
"It's going to be hard not seeing him with her. Wherever he went she went, wherever she went, he went. They were that couple."
Ngaro, a father of four and grandfather to three, was "old-school" and stern with a loving nature.
"He had a rough exterior but he was a teddy bear, he was cuddly ... In his older age, he grew soft."
He was a family and community driven man with a strong Christian faith.
He was happiest when he was helping someone, whether that was an animal or person, says Whitiaua.
"They were that couple that would take in the animal strays and feed them. They used to have a pet pig, pet dogs, pet cats, everywhere.
"They weren't the richest, but they were happy to take all the animals ... they were happy to take everyone's kids and feed them and clothe them and house them."
And he didn't "sweat the small things".
"[Ngaro] had that old school attitude of, you don't ask if they need a hand. If you can see they need a hand, you can give them a hand. You don't ask, you just help them."
"When his hands worked, his feet worked, when he was providing - that's when that aroha showed."
About 300 people attended Rurehe's tangi and his whānau had been flooded with support.
Whitiaua wanted to acknowledge the help from police and fire crews, who had worked tirelessly during the blaze and to release Rurehe's body to the family quickly.
"We felt that support from them."
More on SunLive...