BOP resort director on trial accused of rape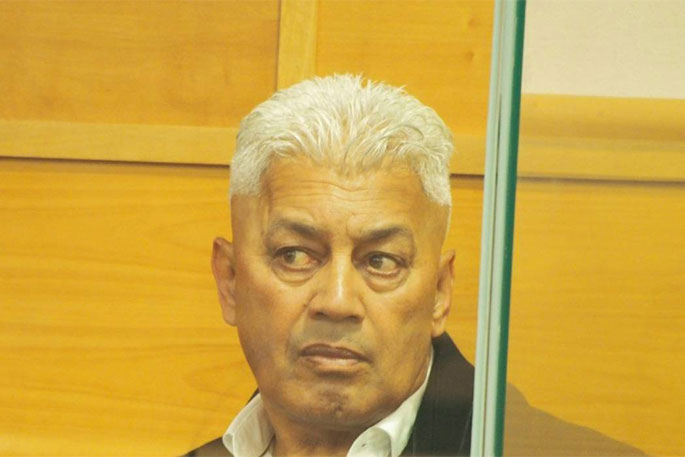 Two women brought to New Zealand from Asia to work as cleaners at a Bay of Plenty retreat instead became sexual playthings for the resort's owner, a jury has been told.
Former director of the Mahaereko Bay Retreat, Pihi Hei, is on trial in the Tauranga District Court on 26 charges of sexual offending, including rape, 15 charges of indecent assault and one charge of stupefying.
The charges relate to alleged offending against two different women - one in 2013 and one in 2017.
Hei has pleaded not guilty to the charges, with his lawyer Russell Fairbrother QC telling the jury that any sex between his client and the two women was consensual. It was also not to the extent the witnesses alleged.
But prosecutor Heidi Wrigley said the women's accounts of sexual violation while working at the retreat, situated between Te Kaha and Waihau Bay in the Eastern Bay of Plenty, were too similar to be ignored.
She said the women, one of Chinese-descent and the other Japanese, had been selected by Hei to work at the remote retreat getting free food and accommodation in exchange for about four hours work a day.
"The defendant took advantage of their nature, their vulnerability and the power imbalance between them to force sexual advances despite being well aware it was not wanted," Wrigley said.
The Japanese witness alleges she was raped by Hei the same night she was picked up at the airport to start work in 2017.
Wrigley said she had responded to an overseas advertisement looking for cleaners.
Hei collected her from the airport and insisted she kiss him.
"He told her it was part of Māori culture," Wrigley said.
"He turned his head so the kiss landed on his lips."
Hei drove her to a Hamilton motel where he had booked them into the same suite.
After dinner, and a few drinks, it is alleged he forced himself on her, raping her and forcing her to perform oral sex.
Unsure what to do and isolated in a new country, Wrigley told the jury that the woman went with Hei to the remote Maraehako Bay Retreat to start work, assuming there would be others there to protect her.
She was placed in a bedroom opposite Hei's. Sometimes when she went into her room Hei was inside, half-naked and expecting a massage.
After one of these incidents she called her mother for advice, not revealing every detail, and confronted Hei.
"She confronted him and made it clear that what he had done to her was wrong," Wrigley said.
She told him she came to work as a cleaner, not a prostitute. But Hei allegedly blamed her for misleading him as she'd told him she was single.
Hei told her the massages were part of her job. Indecent assaults followed several of the massages.
One evening it is alleged Hei forced the witness to drink more than 10 glasses of wine, causing her to black out for almost two days with no recollection of what happened.
"She cannot remember what happened as she blacked out," Wrigley said.
When she recovered she fled to Auckland, sought medical advice and reported the assaults to police.
Police made contact with other exchange workers who had worked at the Mahareko Bay Resort. They discovered a woman of Chinese-descent who alleged she was the victim of similar offending in 2013.
The second witness alleges Hei requested massages and acted inappropriately towards her before things escalated to rape.
One evening Hei started touching the woman, pulling her into a room and locking the door.
"She was scared of what might happen if she ran away," Wrigley said.
After the alleged rape the victim went into her room had a shower and tried to go to sleep.
"When she awoke the defendant was laying beside her," Wrigley said.
"He had gotten into her room despite it being locked. He then raped her again."
She arranged travel with a group of Chinese visitors, but left her passport behind in her rush to leave.
Wrigley said Hei was old enough to be the womens' father and they had never wanted any sexual connection with him.
She urged the jury to consider the similarities between the two womens' stories when assessing the evidence.
The prosecution will call 18 witnesses in the case expected to last more than one week with the first witness still under examination.
More on SunLive...