Girl Power as Junior Club rugby kicks off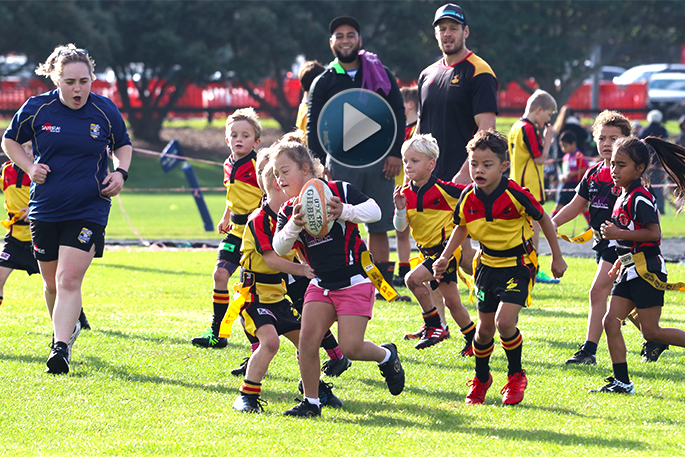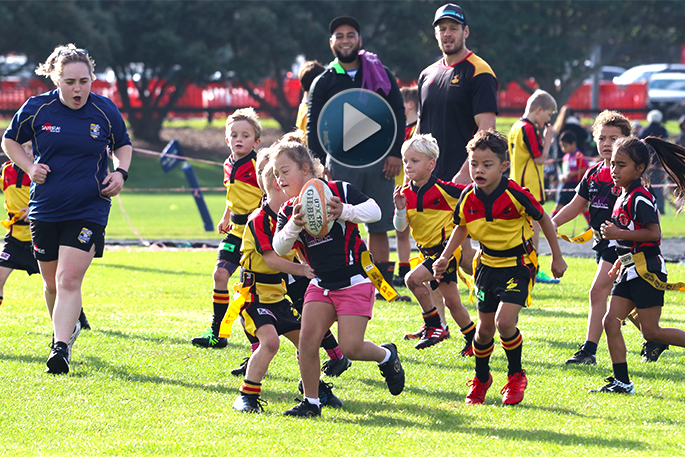 Click the image above to watch the video
Everyone knew that Girl Power was set to shine as the Junior Club Rugby season got underway.
There was a good dose of girl power when the Western, Eastern and Central Junior Club Rugby kicked off on Saturday May 4.
Arataki U7 Red manager Marie Paterson says there has been a huge influx of young girls interested in playing rugby.
"We had so many, we decided to have an all-girls team," says Marie. "Te Puke have also put together an U9 all-girls team.
"It's really great to see so many girls taking part in the sport. It's thanks to the success of the Black Ferns, that rugby has become very popular."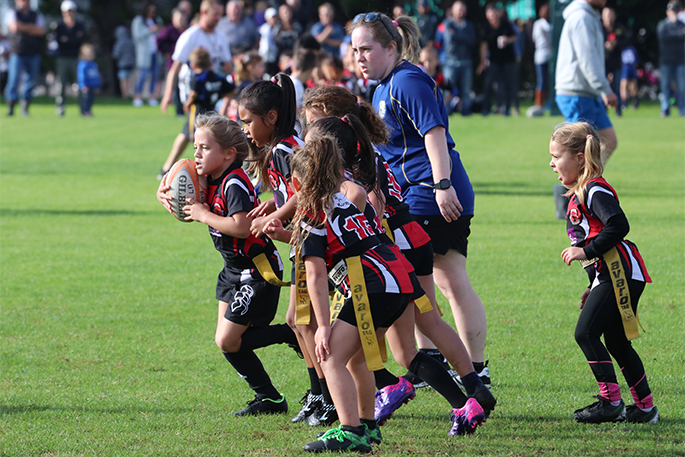 Marie says the team has a great mixture of players.
"There are girls who have never played before or girls that haven't wanted to play before now. It's great to see new faces in the club."
The Arataki U7 first match of the season was against Te Puke U7 Black at Blake Park at 9.10am on Saturday morning, and Te Puke U9 first game was against Mount Gold U9 on Bay Oval 2 at 10:30am.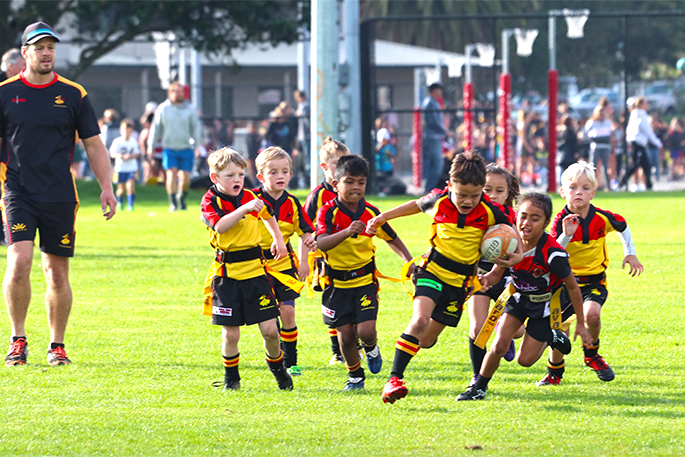 More FM will be celebrating the season kicking off with the MoreFM Junior Rugby Day happening over the next three weekends starting with Blake Park on Saturday May 4, Westbrook Park Saturday May 11 and Rugby Park Saturday May 18. Head down on the next two Saturdays between 9.00am-11.00am and grab some free goodies thanks to More FM. You can also get to hang out with our Bay of Plenty High Performance players.
Bay of Plenty Rugby Union is encouraging parents to video their children scoring a try to enter the weekly More FM Junior Try of the Week. Please send videos to promotions@boprugby.co.nz by 12pm on the Monday the match.
Each weekly winner receives a Steamers Rugby ball and the overall winner will receive a 2019 Steamers Jersey, tickets to a Steamers game of their choice and a 4k Sports Action Camera worth $299 thanks to Spark for Business!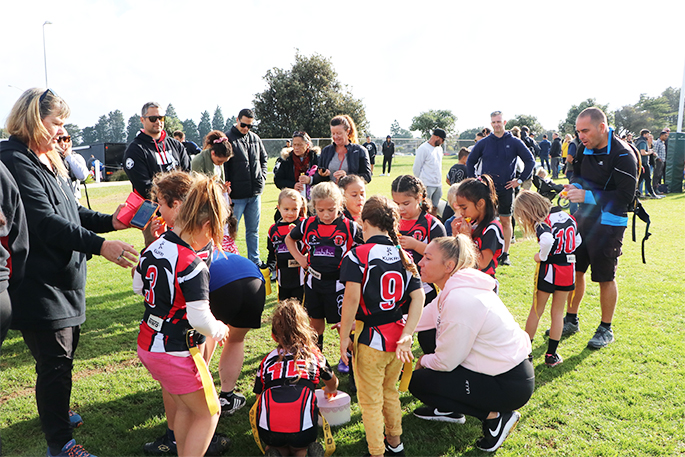 More on SunLive...