What's on - alpacas, duck race, birds & home show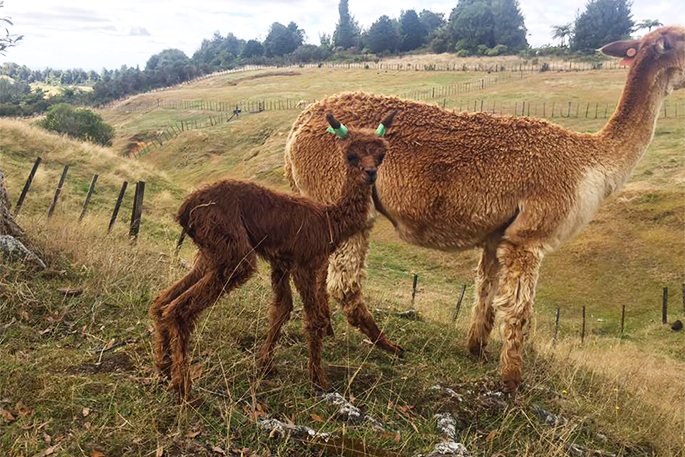 Kia ora and welcome to Sunday! It's also National Alpaca Day!
The weather forecast is for a fine day with light winds. It's a two-clothing layer day with an expected high of 20 degrees, and an overnight low of 10 degrees. The weather is expected to remain fine with light winds until Wednesday, when a few showers of rain are expected.
There are many activities on today, so let's go enjoy them!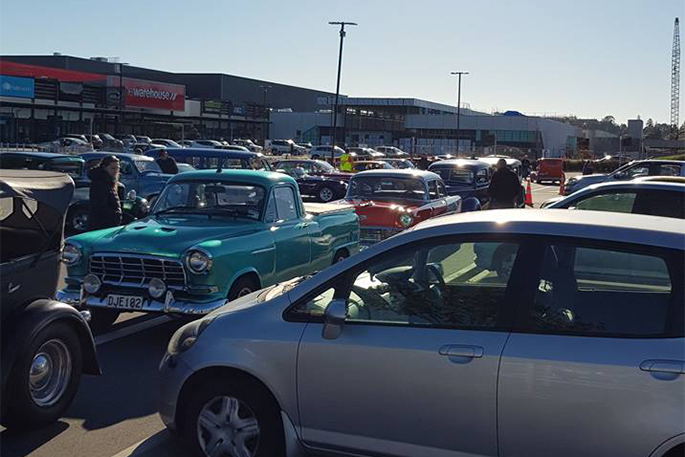 Hot rods at the Lakes Crossing
The Oilers Hot Rod Club will be having their monthly breakfast from 9am – 11am at the Millhouse at the Lakes. Mix and mingle with like-minded people.
Tauranga City AFC are hosting a Pink Ribbon Breakfast at 9am to raise money for the Breast Cancer Foundation NZ and their Women's squad. Both the Bay and Fed teams have home games today, May 5, with kick off at 11am and 1pm, and what better way to start off than with a healthy, nutritious breakfast. More here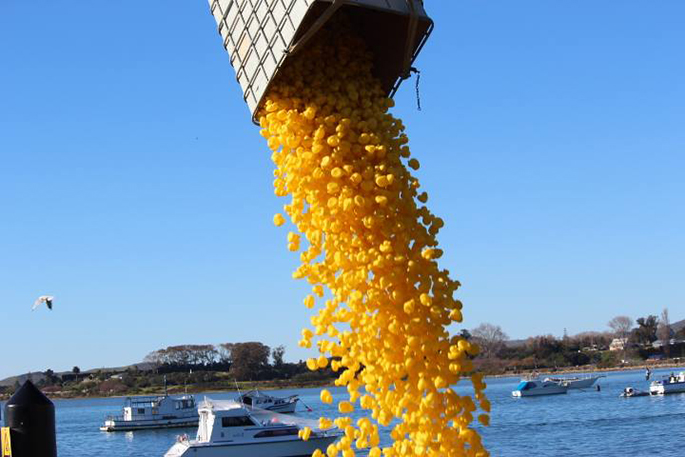 The Great Tauranga Duck Race will be starting at 10.30am. Head down to the Strand Waterfront to secure your duck for this great Rotary-organised fundraiser. The event runs to 1.30pm. More information here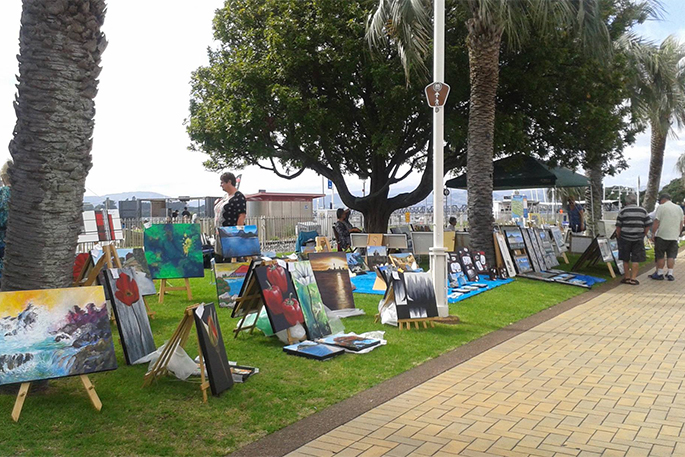 Also on the Strand is 'Art on the Strand' with works by the Tauranga Society of Artists. This runs from 9am – 5pm. Come and support our local artists.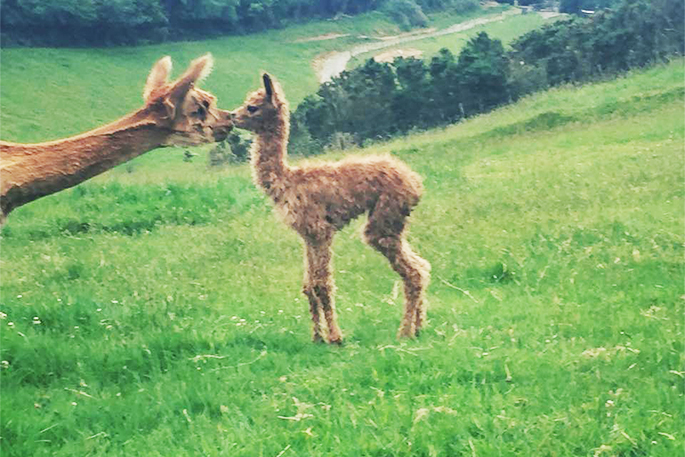 It's National Alpaca Day and Hacienda Suri Alpaca Stud are hosting an Alpaca Farm Open Day at Whakamarama from 10am – 3pm. Introductory workshops will be held at 11.30am and 2pm for those interested in breeding alpacas or keeping them as pets. To get there, head along SH2 until you arrive at the Whakamarama shops, then follow Whakamarama Rd until it turns to gravel – about 10km. Follow the Alpaca signs. Come along to this child-friendly event and feed or walk an alpaca for free. More here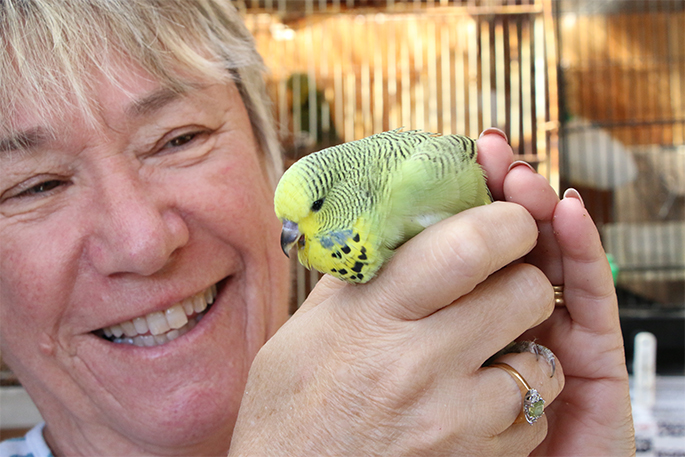 Sheryl Baron, president of the Tauranga Bird Club, with one of her budgies
The Tauranga Bird Club Annual Bird Show is on again this morning from 8.30am – 1pm at the Mount Sports Centre in Maunganui Rd. Check out our story here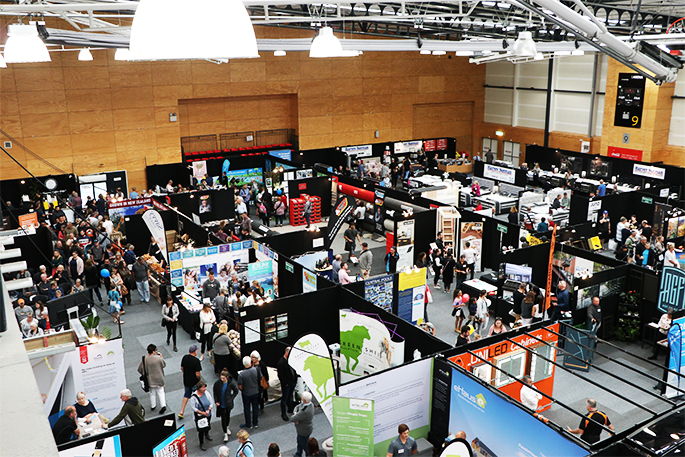 Tauranga Home Show at Trustpower Baypark
The Tauranga Home Show is into Day Three and the final day of the show, with doors opening at 10am at Trustpower Baypark. The show runs until 5pm. Check out yesterday's buzz.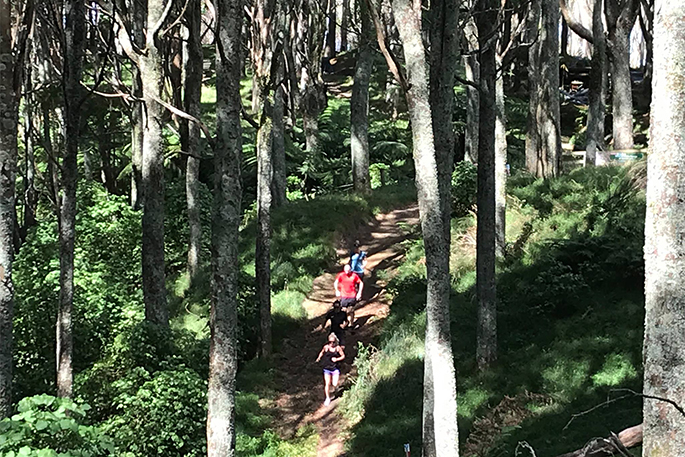 The Summerhill Skedaddle is on from 9am – 3pm at the Summerhill Recreation Trails in Reid Rd, Upper Papamoa. Come and run the infamous 5km 'Summerhill Skedaddle' loop on some sweet single trails in a bid to complete as many laps as possible in six hours. Entry is free. More here
The Welcome Bay Community Centre is the place to go from 11.45am – 1.30pm for the Souper Sunday Community Meal. Entry is by donation. Come and meet others in the Welcome Bay community over buns and hot soup. More here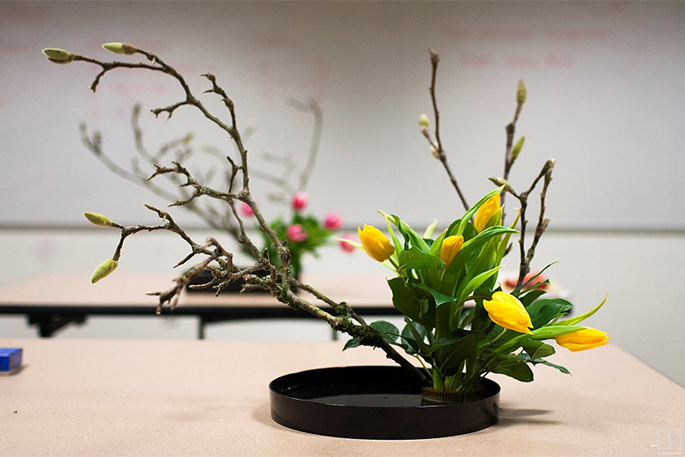 Learn the art of Ikebana, at a Japanese floral display at Our Place Tauranga. This free event runs from 1pm – 3pm. More information here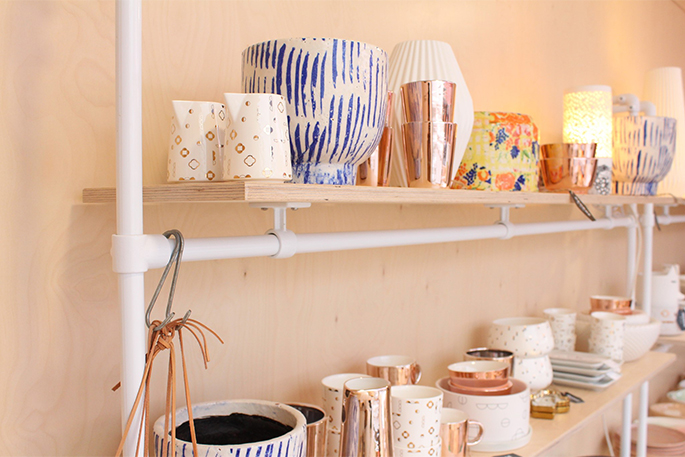 While you're at Our Place Tauranga check out Ceramics Studio's Garage Sale.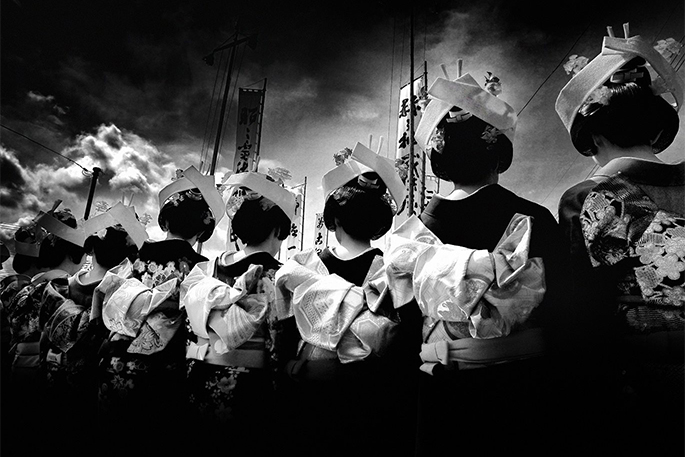 Also at Our Place Tauranga, come and view the 'Finding Beauty' Exhibition which includes five winning images from the 2019 Hitachi City Art Exhibition, a profile of Tauranga's sister city relationship, a digital display of hundreds of this year's entries from the Trustpower Photographic Exhibition and information storyboards profiling 'The power of an image – a history of photojournalism.' The exhibition is located within the Pacific Toyota Container at Our Place Tauranga on Willow St.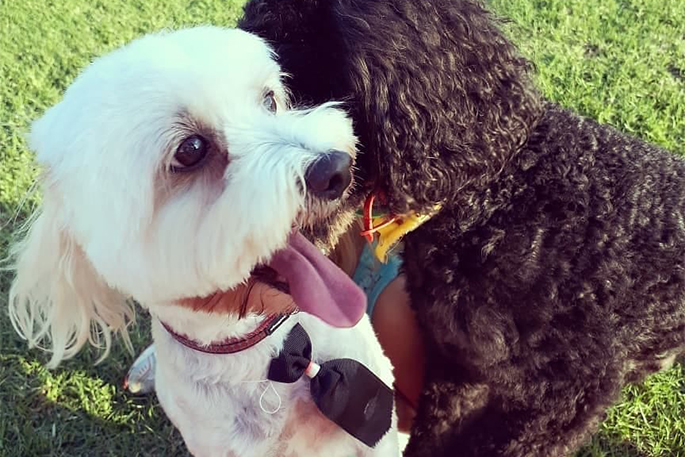 The BOP Oodle Club are running a playdate at Fergusson Park from 2pm-3pm. For all dog breeds, participation is by gold coin donation. More here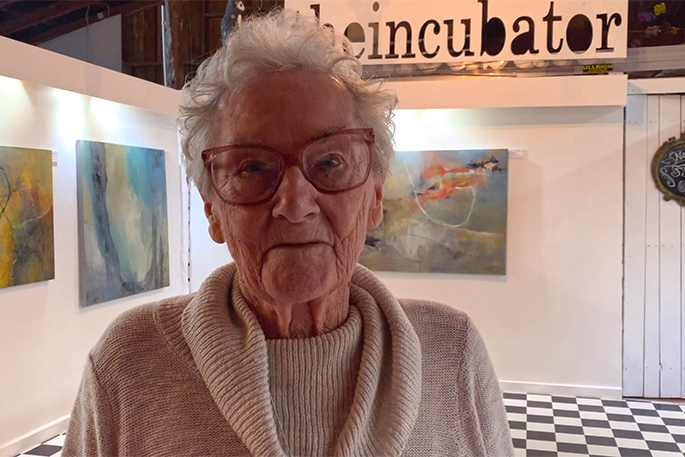 Doreen McNeill at The Incubator
Doreen McNeill's exhibition 'XCBition' is running at The Incubator Creative Hub until May 15, and celebrates the work of renowned local artist Doreen McNeill on her 90th birthday. Check out the exhibition here.
Sunday Social Dancing is back this month with a fun free event at Papamoa Beach Tavern from 2pm – 4pm. Come and try out Zouk, Salsa, Bachata, Samba de Gafieira, Tango, modern jive, WCS or your own dance style at the heart of the Papamoa community.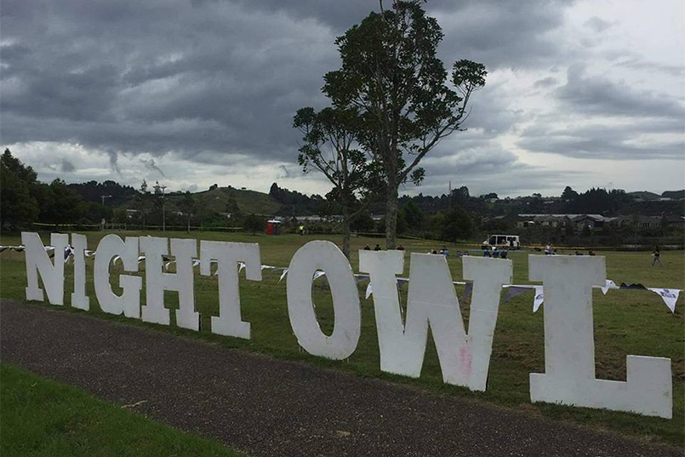 The Greatest Showman will be screening on the Mount Maunganui Primary School field with Night Owl Cinema. Gates open at 5pm for a 6.30pm screening. There will be barbecue sausages, burgers, smoothies, popcorn and cupcakes for sale. Check out more information here
For other activities on today:
Bible Seminar
1:45pm Greerton Senior Citizen's Hall, Maitland St, Greerton. Title: Jesus Resurrection, the Christian hope. Interactive, Q&A. All welcome. Vic 543 0504
---
BOPMPBC May race day
Model powerboat racing at Thunder valley lake, Taurikura Dr, down the road from The Crossing. First race 9am. Lots of thrills & spills. Come with the family.
---
Choral Evensong, Mt Maunganui
4pm St Peter's Anglican Church, Victoria Rd, Mt Maunganui. Choral evensong service; beautiful music led by St Peter's Chancel Choir. Free/koha. Monthly (1st Sun).
---
Computer Club (Tga) Inc
At Art & Craft Centre, Elizabeth St West on last Sunday of month 9:30-12:30. Ph 572 1230
---
Craft Market
St Mary's School Fundraiser for Mission Trip. Coffee, Ice cream, Hot food, Cupcakes & lollies, Crafts, Face painting, Antique furniture, Preloved homewares, clothing, danceware & more!
---
Croquet
Tauranga Domain, Cameron Rd, 12:45 for 1pm start, Sun, Tues, Fri. Beginners welcome. Peter 571 0633
---
Disc Golf Family Fun
First ever "Fraser Street Fling" pop up course. Suitable for all the family. PRIZES! 10am-4pm. Fraser Street Reserve opposite Fraser Cove shopping centre.
---
Exhibition Opening
Join us at the exhibition opening of Svetlana Kloogh's stunning resin art at The Art Lounge NZ Gallery, 117 Willow St, 5pm. Free entry.
---
Great Tauranga Duck Race
5,000 specially-numbered rubber ducks will be launched from the waterfront on the Strand to vie for the finish line! 10:30-1:30 Loads of prizes! www.eventspronto.co.nz/duck19
---
Historic Village Market
1st & 3rd Sunday every month. 17th Ave Tauranga. 8-12 wet or fine. Crafts, plants, health, merchandise, food. A Bethlehem Lions Project.
---
Maketu Market
Maketu Market is held 3rd & 5th Sundays of the month, 7am-12pm at Maketu Village Green. Ph Carolyn 027 251 0388 or Pat 021 447 420
---
Radio Controlled Model Yachts
Sundays & Thursdays 1:30-4, in pond behind 24 Montego Drive Papamoa, sailing Electron Yachts for fun. Adult beginners welcome. Graham 572 5419
---
Tauranga Organ Keyboard Society
1:30pm at Carmel Country Estate Social Centre, 11 Hollister Lane, Ohauiti. Play or listen. Organ EL900 or Clavinova 405. Ph June 574 2204
---
Tauranga Scottish Society
Notice of Annual General Meeting 1:30pm at 38 Hibiscus Ave, Mt Maunganui. All welcome. Ph Nola 576 5076
---
Tibetan Buddhist Teachings
Teachings by Geshe Jamyang Sherab held at Papamoa Community Centre, alternate Sundays 10am-12pm. Teachings free, donations appreciated. For dates contact Jaki on 021 216 1102
More on SunLive...