WWII legend returns to Thames in bronze
A century after leaving Thames, Sir Keith Park is back home in the form of a bronze statue in his likeness.
Sir Keith led the Air Defence of London and south-east England during the Battle of Britain in 1940, forcing Adolf Hitler to abandon plans for a land invasion.
The bronze statue of Sir Keith was officially unveiled in a ceremony outside the Thames War Memorial Civic Centre on Saturday April 27, attended by Defence Minister Ron Mark, the UK's defence attache to New Zealand Commander Guy Haywood, Councillors Sally Christie and Tony Fox, Coromandel MP Scott Simpson, members of the Park family, an air force honour guard and a contingent of Hauraki air cadets.
The statue itself was paid for by a $200,000 bequest from Betty (Yvonne Elizabeth) Hare, of Coroglen, who felt that Sir Keith deserved greater recognition in his homeland.
Betty Hare passed away in 2017 and in her will left the money for the bronze statue to be created.
Mark Whyte sculpted the statue and it was cast in bronze by Jonathan Campbell.
The niece and nephew of Betty Hare, Wendy and Ralph Hare, carried out their aunt's wishes and organised the making of the statue and the unveiling ceremony.
Speaking at the unveiling, Wendy Hare turned to the statue and said: "Sir Keith, you're home to stay."
"To both the Park and Hare families, thank you for giving this fine statue to Thames," says Thames Ward Councillor Sally Christie at the unveiling.
"Thames youth will no longer need to make the trek to London to make the link between the name of their airfield and the highly recognised military hero immortalised in the statue at Waterloo Place."
Defence Minister Ron Mark says Sir Keith changed the course of history.
"Simply put, Sir Keith Park was ... a Kiwi we should all be very, very proud of," says the Defence Minister.
"No other New Zealand-born military figure had a greater impact on history … for none have ever had such a significant role in determining the course of such a major battle, a battle that had it been lost, would have allowed Hitler's land forces to invade Great Britain, thereby changing the history of the world," says Ron.
Speaking of her great uncle, Lesley Park says she had learned nothing of him in school though she knew of his achievements.
"To me he was just my uncle. He was an accomplished sportsman and very competitive," says Lesley.
He was also "a true gentleman – a humble and kind man."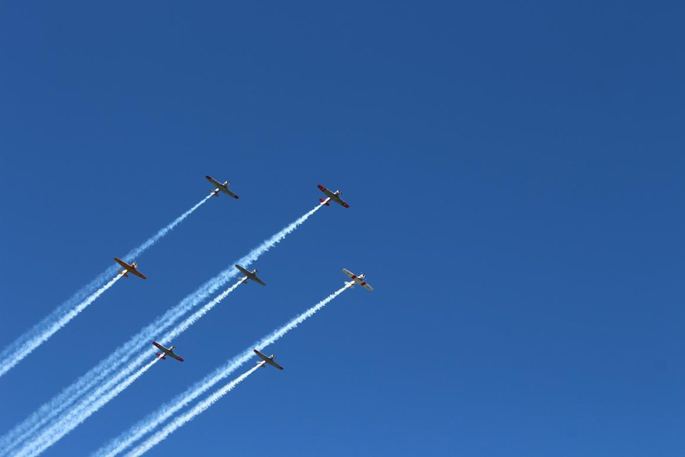 Sir Keith Park was born on 15 June 1892. He landed with the New Zealand Expeditionary Force at Gallipoli on 25 April 1915 and then served on the Western Front and was wounded. After his recovery he transferred to the Royal Flying Corps and later commanded No. 48 Squadron.
Between the wars, Sir Keith remained in the Royal Air Force and soon after World War II began he was promoted to air vice-marshall and given command of No. 11 Group of the RAF Fighter Command, responsible for the defence of London and south-east England during the Battle of Britain.
Germany's failure to defeat the RAF was their first major defeat of the war and prevented a land invasion of Britain.
A senior RAF commander during the Battle of Britain, Air Vice Marshall Arthur William Tedder (who later in the war was second-in-command of the Allied forces in western Europe), says of Sir Keith: "If ever any one man won the Battle of Britain, he did. I don't believe it is recognised how much this one man, with his leadership, his calm judgement and his skill, did to save not only this country, but the world."
Sir Keith Park later led the air defences of Malta, for which he was knighted in 1942. He went on to command British air forces in the Middle East and by the war's end he commanded Allied air forces in South-East Asia.
After the war, Sir Keith moved back to Auckland and worked in the civil aviation industry. He persuaded the government to buy land in Mangere to establish Auckland International Airport at its current site and he served as an Auckland city councillor for three terms.
Sir Keith Park passed away in Auckland on February 6, 1975. The airfield at Thames is named in his honour, as are a school in Mangere and a display hall at the Museum of Transport and Technology (Motat) in Auckland. A statue of him was unveiled in Waterloo Place, London, in 2010.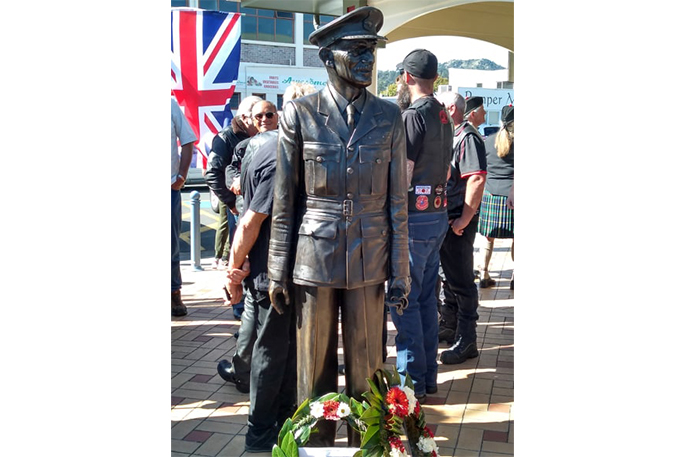 More on SunLive...