Fish & Game: Pleasing start to game bird season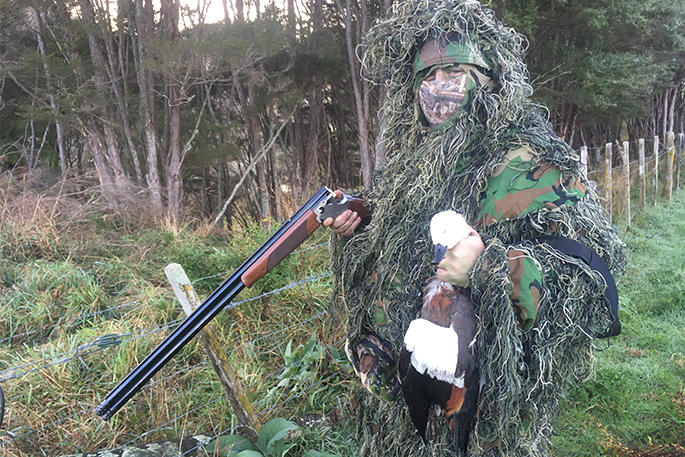 Fish & Game says there's been a healthy start to the new game bird hunting season, with the rosiest reports so far from the South Island.
Thousands of the more than 40,000 people licensed to hunt birds like mallards and paradise shelduck turned out early this morning for the start of the season.
On the West Coast, hunting conditions were ideal with low cloud, a moderate breeze and rain holding off, says Fish & Game Officer Baylee Kersten.
"Hunters had good success with the experienced getting close to their bag limits and novice hunters managing to bag a few."
Mr Kersten says hunters' bag were very diversified with plenty of paradise shelduck harvested alongside greylards (hybrids from mallards and grey ducks), and the occasional shoveler and swan.
No compliance issues were detected by rangers on duty, he says.
Fish & Game officers in mid Canterbury say there were lots of birds around along with plenty of hunters in the fine clear conditions.
Up north, in Taranaki hunters spoken to had been happy with their morning although the number of mallards harvested had not been large.
However in the north of the region hunters on maize paddocks had done quite well with paradise shelduck, says Fish & Game Officer Allen Stancliff.
A Fish & Game spokesman says SAFE claims about the number of birds left injured are completely false, "fake news in the extreme."
"Most hunters use dogs to recover birds and wounding rates are low in New Zealand," he says.
"It is pleasing that so far there have been no reports of any firearm incidents and "we hope that things stay this way - it appears at this stage at least, that hunters have taken safety messages to heart."
More on SunLive...