Huge gala for Omokoroa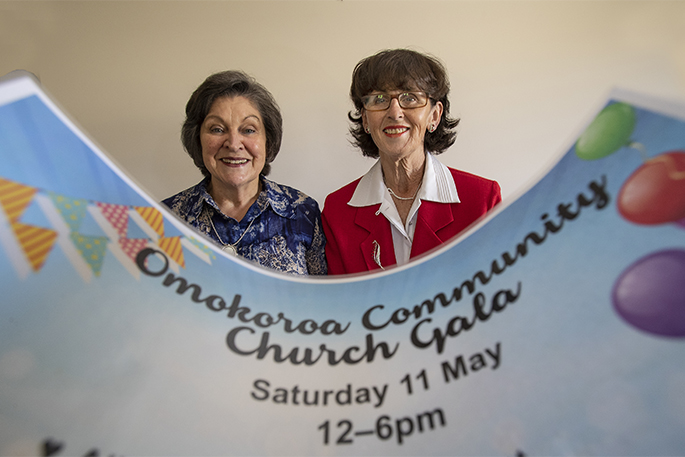 Carolie de Koster and Sharon Mitford-Burgess are excited about plans for the largest gala yet to be held in Omokoroa.
From noon to 5pm on Saturday May 11, Omokoroa Community Church in Hamurana Rd will be a bustling community hub brimming with food trucks, stalls, art and entertainment.
"We want to create a day where the community can come together, the children will be kept busy, and the adults will enjoy themselves," says Carolie.
"We're having a barbecue, fresh produce, preserves, and a florist bringing in small bouquets for Mothers' Day."
There will be so much more as well to enjoy at the gala with doughnut, plant, wallhanging, cake and book stalls; Heavenly Hands; Jolly Lolly Jars and Chocolate Tombole stalls, Pauline's Jams & Preserves; Van Rijen's Produce; Julz Kards (handmade cards); Birds, Bees & Butterflys (jewellery); Sunny Bay Florist (posies for Mother's Day); Simply Hazel (handmade soaps, bath bombs, lip balms); Plates A Plenty (ceramic coasters); Apple Rock Farm Lavender (lavender, ceramics, leather); Ezy Reuse (eco-friendly reusable bags; as well as tea, coffee and a good 'ole kiwi barbecue.
"The school will be singing," says a delighted Carolie. "And we have Rosie Bloom from Whangarei coming.
"The gala will be inside and outside. Omokoroa Artists club will be inside with art pieces on display, and the food and children's entertainers - like Jakey Snakey doing balloon twisting and Ambers Fairylife doing face painting will be outside. Rosie Bloom will also have a stall inside."
Other entertainers on the day include the Omokoroa Point School Choir, a ukelele group, Richard & Friends, Inachord Choir, Rosie Boom, Omokoroa Songsters, Keynotes Ladies Barbershop Chorus, and Craig Grant.
"Omokoroa has always been a small place but with the recent rapid growth we've got a lot of new people coming in," says Reverend Don Moses. "Because it's been a small place, Omokoroa has had a culture of being really friendly. People will wave to you when you're in the street and pass them.
"We're very aware that we need to keep nurturing that culture of being a local people together here on the peninsula, otherwise as we get bigger it's very easy for it to get lost and swallowed up in the busy-ness and the bigness.
"There's a high population of retirees here. People get shut in to their homes and need a reason to be encouraged to come out and connect with others. Also people in the younger category who tend to hop in their cars and go into town and work.
"We want to create spots where people can have a reason to come out of their homes and connect with others who they might not normally touch base with. And to enjoy some of the things that the community has to offer."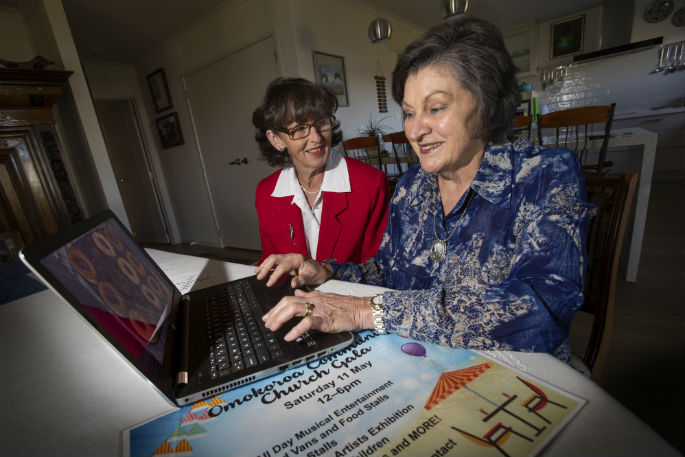 "A lot of us have plants so we're having a table where plants will sell for $10," says Carolie. "The bouquets for Mother's Day will sell for $5 and the food trucks are not paying us anything, apart from making a donation at the end of the day."
Many companies from as far afield as Katikati, Tauriko Crossing, and Mount Maunganui are sponsoring the gala in some form. These include Countdown -Bethlehem, Cameron Road, Katikati; New World Brookfield; Fresh Choice Omokoroa; Global Candy; Solomon Gold; The Warehouse -Fraser Cove, Tauriko Crossing; Challenge; Omokoroa Beach Dairy; Omokoroa Superette; ITM Omokoroa; Carine Garden Centre; Daltons - Mt Maunganui; Palmers Garden Centre Bethlehem; and Farmlands - Te Puna.
"Omokoroa is growing at such a rate, and we just thought this is a fantastic time for all the new-comers and new property owners to come together and have a lovely fun day," says Carolie.
More on SunLive...