Mt Maunganui Golf club simply the best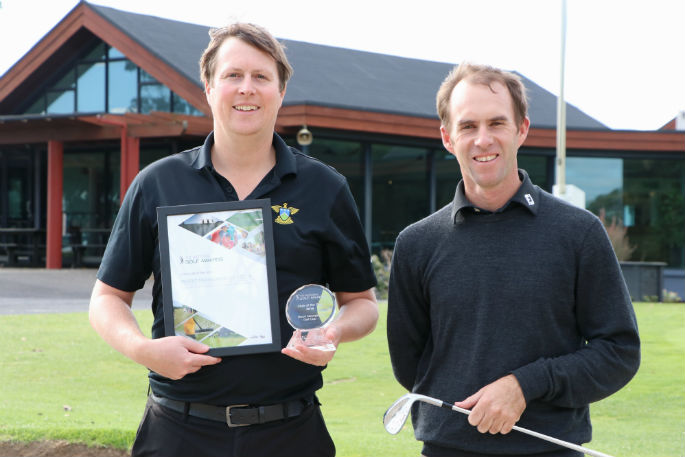 It's a golf club, a very good golf club, in fact the very best golf club in the land for 2018.
It's the Mount Maunganui Golf Club which beat golfing institutions, Christchurch's Russley and Auckland's Muriwai links, for New Zealand Golf Club of the year title at a special ceremony for the National Golf Awards in Auckland this week.
The title rounded off a big week for the club's manager, Michael Williams. "Everything just fell into place," he says. Because he was also a finalist for Manager of the Year, and became first time father to a little boy called Maverick.
"When we were filling out our application for the award, it was a good way of reflecting on what this club has done, what it has achieved in the past year," says Michael.
It was a strong application and obviously the NZ Golf judges agreed. "I was told by NZ Golf staff that it was a strong application across the board, that it didn't really miss any boxes being ticked." From membership growth to facility development and growing the game.
"Our membership, over four years, has grown 21 per cent. And that's while seeing all the media coverage of declining golf club memberships. So we are bucking the trend."
The club boasts a membership of nearly 1,000. "Four years ago it had dipped below 800 – so this is really strong growth." It's an all-round club of the year title, so it's not a judgement of the course in particular, although that is part of it. "It's about what you bring to your members and visitors and your ability to grow the game."
There are some very high-end golf clubs in New Zealand – Cape Kidnappers, The Hills, and Kauri Cliffs - but they are resort clubs and don't qualify.
"We have a great facility with the course and the club house – 20 years old but still a wonderful cub house. We run a very good food and beverage operation, a great team in the pro shop and lessons and clinics. So we are performing across the whole spectrum and people are quite happy with that."
Might there might be a bit of envy from other city clubs to Mount's success at the NZ Golf Awards. "We are a pretty close knit golfing community here in Tauranga. We get on well with Omanu and Tauranga Golf Clubs. And we have reciprocal playing rights."
They're all in the golf game and Michael Williams says there's certainly enough golfers and population in this region that means they are all going well with their separate segments of the market.
"But it's a feather in the cap for the club no doubt," says Michael. "And it's something those other clubs can't lay claim to – there's only one club in New Zealand that can be club of the year. And it's great local people have a club of this calibre they can join or use casually.
Michael says all the local clubs are good venues and together they make Tauranga a hotbed for golf in New Zealand.
More on SunLive...