New role for Steamers icon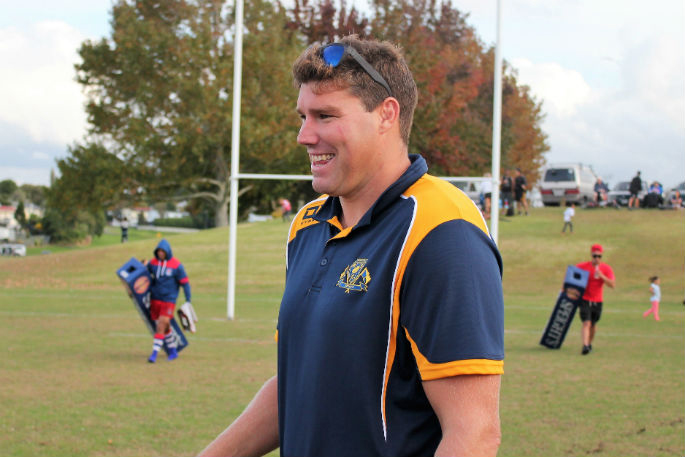 When Bay of Plenty rugby legend Culum Retallick retired from playing he immediately took up a coaching role at his Tauranga Sports club last season.
It was a leap into the unknown for the friendly, 1.98m giant who became the 17th player to reach 100 games for the Steamers when he led the team out against North Harbour in 2016.
He also played 66 Super Rugby games spread over seven seasons between the Chiefs, Highlanders, Blues and Rebels.
Culum was forced to hang up his boots aged 32 after the impacts of two major concussions left their mark. He admits he was knocked out six times in his career and with three young kids he was taking no chances.
He grew up in Canterbury and is a first cousin of All Blacks lock Brodie Retallick.
Coaching comes with a different set of challenges to what Culum knew as a player.
"Club rugby is really hard around recruiting guys and having 25 to 30 guys at training each week. Getting front rowers particularly is a challenge and I think every club struggles with that. The key thing is how you manage players."
Culum is just as demanding on himself as a coach, as he ever was as a player.
"Last year I don't think I coached very well. There were a lot of guys who had been there for a while and if they didn't quite get the new ideas, reverted back to their old ways.
"This year I am a hell of a lot better and I am able to coach the things I want to. You can't let the emotions get to you, you have to think big picture. I call it satellite thinking where you are looking down over everything rather than just getting focused on the technical stuff or the emotional stuff.
"Most of the time if we stick to our system or our shape we do well. But what I notice with a lot of these young fellas coming out of school is they are awesome athletes but their knowledge of rugby is pretty limited. So they use their size and footwork, but if you want to go further you need to play in a system and stay in it and understand it."
Culum was immensely proud of how his young team came back from 14-0 down early on against high-flying Rangiuru Sports to win a thrilling match 34-31 in last Saturday's Baywide Premier round.
Josh Honey kicked a wide-angled penalty in the game's final act to not only take the points home from Te Puke but give his team a massive confidence boost for the challenges ahead.
"It was awesome to have a win like that. We had five guys out, three of them pre-game who were starting, so there were guys who hadn't trained and playing out of position," Culum says.
"They got the job done. That's what club rugby is all about.
More on SunLive...