Good enough is good enough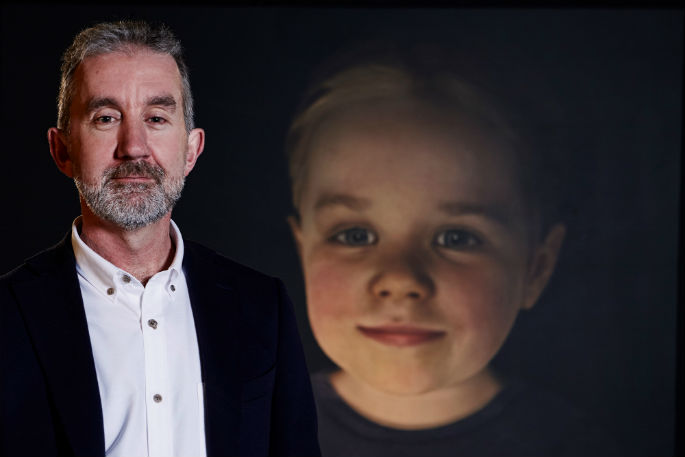 Nobody said parenting was easy, and if they did you'd be pretty sure they were lying.
But maybe parenting doesn't have to be perfect? What if good enough was good enough?
That's what clinical psychologist, TV personality, author, and parenting advice wizard Nigel Latta thinks anyway.
"What I think is that parents are busy and life is hard, and you never want to be that person that makes people feel guilty or worse about stuff," says Nigel.
"My whole thing is if you're coming along to parenting talks you're probably doing just fine.
"We stress about so many things when it comes to raising kids and really it's a pretty straightforward thing, it's just that it's become hideously complicated."
And that's probably true. So if you're looking to be doing 'just fine', or if you want some additional parenting insight, The Parent Show coming to Tauranga on May 21 is perfect for you.
Presented by Number Works'n'Words Tauranga, The Parent Show is for anyone with kids, families, and those who work with little ones. The Parent Show will host a range of thought-provoking insights into everything related to child development and how a family can positively work together to achieve the best outcomes.
The Parent Show will present Dr Anna Martin, Pauline Spence, Brendon Pongia and of course Nigel Latta, who will lead a panel discussion and an audience question and answers opportunity.
"I'll be talking broadly about how to help your kids be more resilient in a world that is much less certain and much more changeable, and they have different things to contend with," says Nigel.
"I think that life can be a bit difficult, so having some simple ideas on how you can help your kids be more resilient and cope with the stuff that's coming, is the stuff that I'll be focusing on."
Nigel's relatable attitude and Kiwi sense of humour sees audiences not only learning a thing or two, but enjoying the process.
"My whole thing is that good enough parenting is good enough. We're all human and we're all a bit useless and that's okay," says Nigel. "Just being human is fine."
Make sure you catch Nigel and the other speakers at The Parent Show, presented by Number Works'N'Words in conjunction with Events Innovated, on May 21 from 7.30pm at Baycourt. Tickets start from $49 per person.
For more information on The Parent Show and to buy tickets, visit: www.theparentshow.co.nz
For more information on Nigel and what he has coming up, visit: www.goldfishwisdom.org
The Weekend Sun has two double passes to The Parent Show for two lucky readers who can tell us who will be on the panel at The Parent Show.
Enter online at www.sunlive.co.nz under the competition section. Entries must be received by Tuesday, May 7.
More on SunLive...