Andre a gun in the athletics scene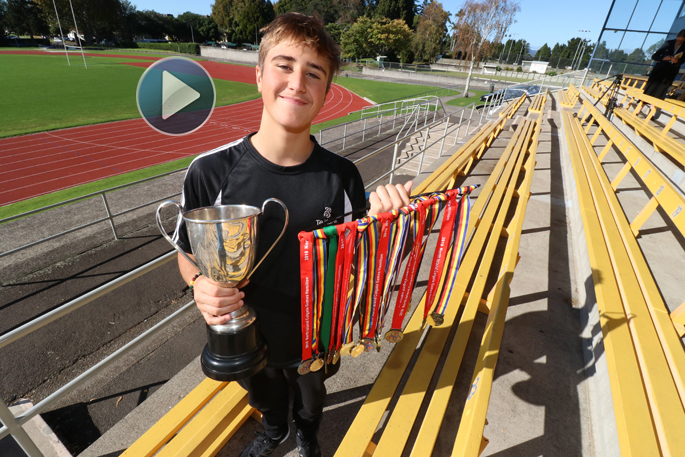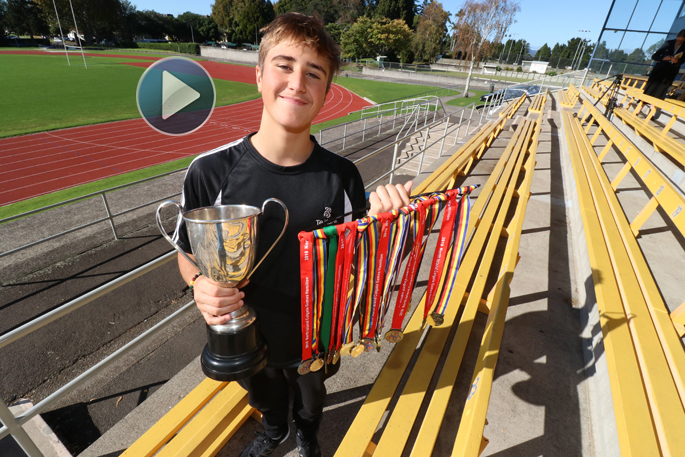 Click the image above to watch the video
Tauranga's Andre Gunderson is one to watch out for in the future.
The 13-year-old Te Kura Correspondent School student is one of the finest young athletes on the New Zealand athletics scene, winning numerous titles in discus and shot put this season.
Andre, who represents Bellevue Athletics Club and the Waikato Bay of Plenty region, says he started athletics nine years ago.
"I wanted to grow up to be an athlete from the age of three.
"I started athletics at four years old. I've done football and swimming, but my main sport is athletics."
Andre says he always enjoyed going along to athletics as a youngster, however he started to take it seriously when he joined up with his now coach, Val Bromley.
"I got a coach, Val, she's pretty cool. She took me through techniques, and I found that I was good at throwing.
"She's a good coach, she's been there for me, she takes me to my events."
When asked how much he appreciates Val, Andre is almost lost for words.
Val's coaching contribution and her personal mentoring to Andre is a big help, he says Val buys his shoes and goes the extra mile to help him succeed in both the throws and on the track.
"We go to the gym sometimes, however training is mostly at the track.
"She makes me listen to her, she's bossy, but she gets through to me."
Andre's coach Val Bromley says he's been amazing, and he has progressed incredibly over this season in particular.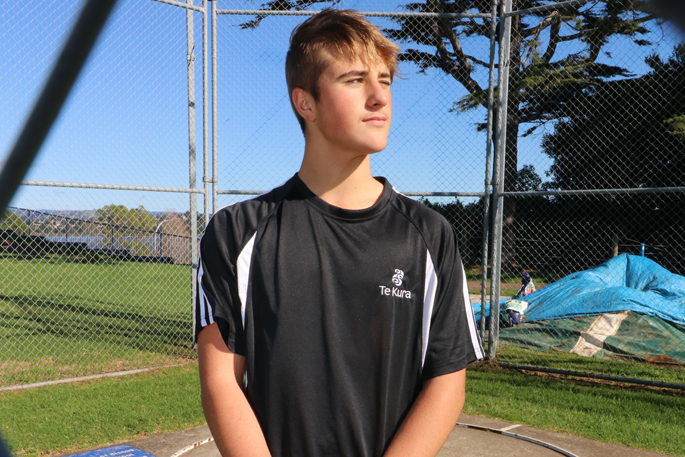 "Each of my athletes fill in an information sheet at the beginning of each season with their personal bests and goals for the season, and what they'd like to achieve.
"I thought some of Andre's goal were a bit adventurous, he wanted to go up 10 metres in discus, and I thought that's a bit steep, but he went from 45 metres to 56.31 metres, and that is huge.
"He's just come on amazingly well, so this winter is a big year, because he'll be turning 14, so we are going to look at weight training, because we haven't really done that yet."
Val says because Andre is a multi-talented athlete and he succeeds in shotput, discus, hurdles and high jump, they are looking at training him to become a decathlete.
"We are going to look at taking him up to Auckland for pole vault and things like that as we are setting him up for decathlon eventually.
"We are just learning all of the events. Next season he can be under Athletics New Zealand instead of the children's competitions, so we will see how he goes, he is a huge talent and we have to try keep him injury free."
For young athletes, big competitions can cause them to fold under pressure, however Andre says advice from his coach and his mum helps him in tough situations.
"I just focus, that's what my mum and Val have taught me, just to block everyone out and throw my best, to get those personal bests."
Sitting in the Tauranga Domain stand amongst all of his trophies and clinking medals, Andre says the silverware is from this current season alone.
"These medals are from the Colgate Games, Waikato champs, the Cambridge Pentathlon."
"This big boy (trophy) is for Interprovincials, I was the overall 13-year-old point's champion.
"This one is for the Field Cup at Bellevue Athletics as I won shot put and discus and high jump and long jump, and this trophy is for the 13-year-old boys champion at Bellevue."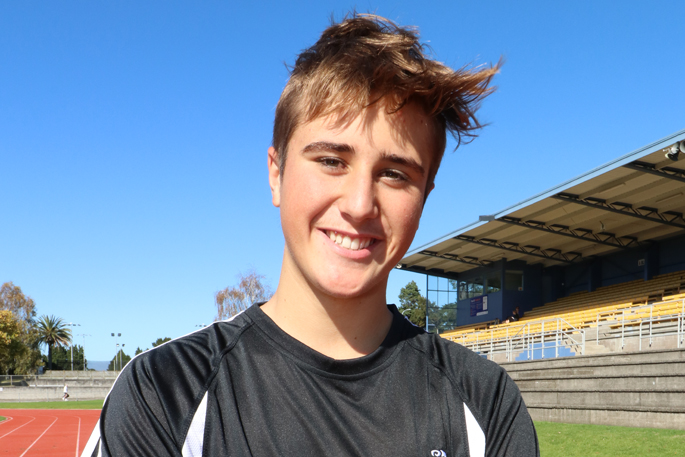 Despite only being 13, Andre has achieved some phenomenal feats, and he puts his success down to the support from his mum and nan.
Andre also says he receives incredible support from Donna Howitt and the Bellevue Athletics Club, as well as Bay SportsMed for helping him stay injury free.
"My mum has been to athletics with me, supported me, and nobody really sees it. She's bought me everything, I'm just a lucky 13-year-old.
"And my nan, she takes me to events and supports me like my mum, it's pretty cool."
Andre says he hopes to become a decathlete in the future, and his ultimate goal is to represent New Zealand and make it to the Olympics.
More on SunLive...