NZ Blood needs your help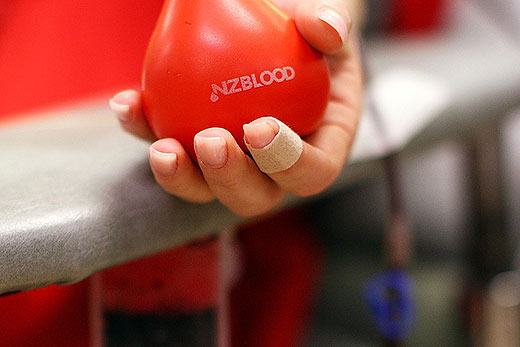 The New Zealand Blood Service is calling for all A+ blood donors in the Auckland, Tauranga and Waikato Region.
A post on Facebook says they really need your help.
"If you're able to donate please book an appointment by calling 0800 488 325, through our mobile app or online."
To be eligible to donate blood, for a first time donor you must be between 16 and 66. Existing donors can donate up to their 71st birthday.
You must be in good health at the time you donate as you cannot donate if you have a cold, flu, sore throat, cold sore, stomach bug or any other infection.
"It isn't every day you can do something to save someone's life – but that's exactly what you do every time you donate blood. Blood is a priceless gift – a lifesaver," says a statement on the NZBlood's website.
"Even the best trained medical personnel, using the most advanced equipment can become helpless in the event a patient needs blood.
"The gift of blood can only come from another human being. There are no substitutes.
"Blood is indeed something special. It can't be manufactured and it can't be replaced by animal blood. Yet statistics show that less than four per cent of all possible donors in New Zealand actually roll their sleeves up and give each year.
"Be one of those who make a real difference and donate blood every three months."
To make an appointment to donate blood, call 0800 448 325 or head to their website www.nzblood.co.nz
More on SunLive...