Election promise: 'I'll give my salary back'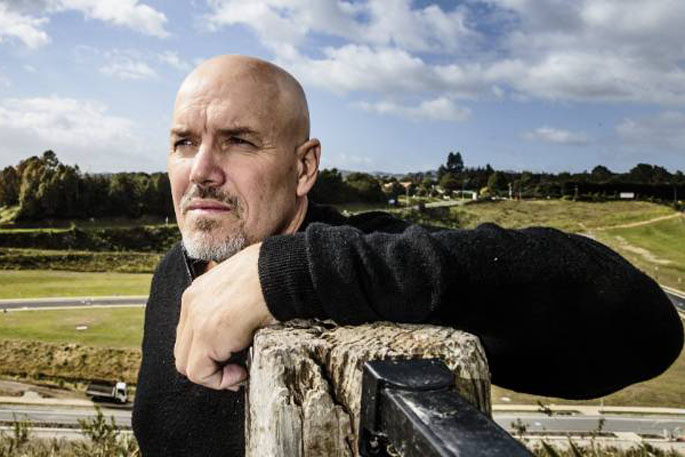 If voted in, Tauranga's newest mayoral candidate Danny Cancian says he will give all of his salary back to the people that lost out in the Bella Vista development.
Danny announced on Facebook on Thursday that he is running for the position of mayor in this year's local body election.
The declaration has sparked a lot of debate on Facebook.
"The reason I'm running is because what I've actually been through in the last two years with council.
"I've had enough of it and these guys need to be stopped and they need not to do it to somebody else as well," says Danny.
"The most important thing for me is to stop the bullying, inside council and outside council. I can't change it from the outside so I've got to be in there to actually achieve something."
Danny says his campaign is going to be an honest campaign.
"A transparent campaign. I'm going to be there for the ratepayers. I'm not going to bully them into doing what they don't want to do I'm going to have everything transparent.
"If I was actually voted in, that's what I would do. I would have everything 100 per cent transparent so everything that people want to know they are told," says Danny.
He says everyone has their own opinions and that is fine with him.
"If people don't like what I'm saying, that's fine, but the people who do like what I'm saying and want to change, then we need to change.
"Whether I'm voted in or not, whoever gets voted in needs to change the culture in Tauranga City Council."
Danny says people judge him when they don't know him, and that is the problem.
"If you actually get to know me, I'm not the villain that the media has made me out to be.
"I'm not that person. On the odd chance that I actually got voted in, what I would do is all of my salary I would just give that back to the people that lost out on that boulevard. It's an absolute promise.
"All I want is for the people who missed out on that boulevard, on that Bella Vista development, to get what they have got coming and get the money that they are owed.
"And that's what I've been trying do to. I've been trying to do things so I can make money, so I can get these people sorted out.
"That's what I'm fighting for. I'm fighting for justice. There is a whole lot of people out there that might hate me, that's their issue not mine.
"I don't hate anybody, I'll have a strong opinion and I'll have a debate with people but I'm not a violent person.
"And what happened in China that was actually over self-defence I was charged with. It wasn't murder, it wasn't manslaughter, it wasn't anything like that it was over self-defence," he says.
With the debate that was sparked on Facebook, a lot of people brought up the question how can someone who has previous convections run for mayor?
The government's local council website states to stand for election, you must be a New Zealand citizen and enrolled as a parliamentary elector.
On the Tauranga City Council website it says "to stand for Tauranga City Council you must be a New Zealand citizen, aged at least 18 and enrolled on the parliamentary electoral roll".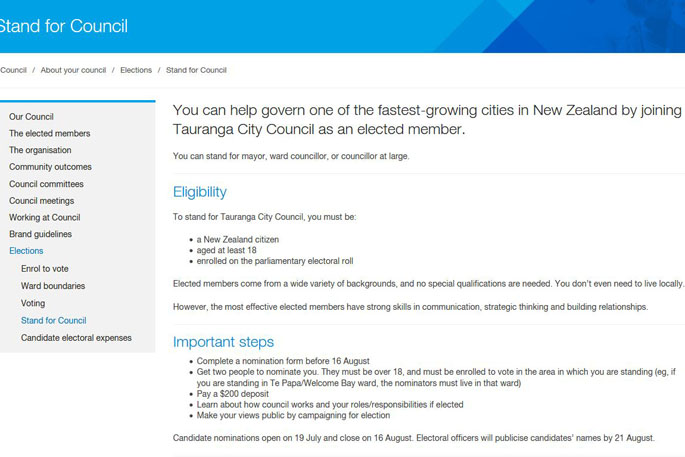 The eligibility to stand for Tauranga City Council. Image: TCC website.
More on SunLive...