Police pursuit ends in capture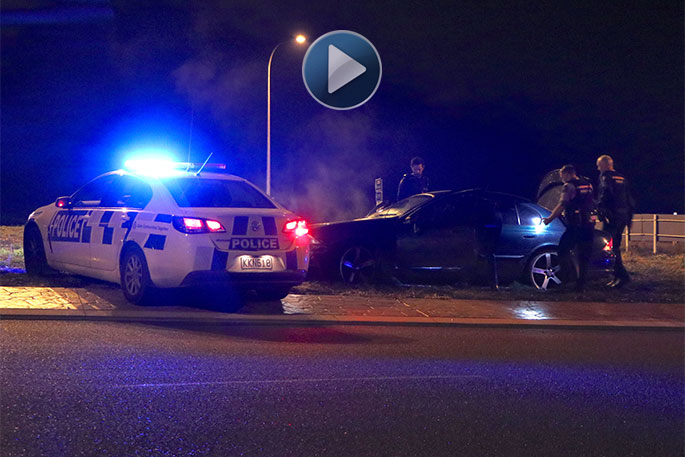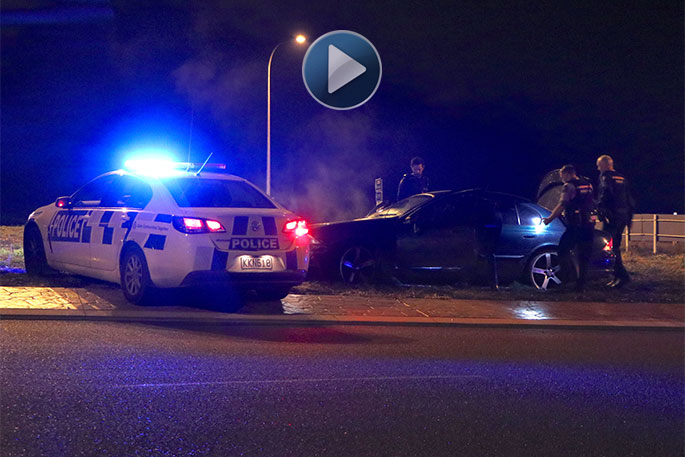 Click the image above to watch the video
Social media lit up on Thursday evening as sirens from a Police pursuit could be heard from the Mount to Papamoa.
The pursuit of a black sedan ended with the driver being apprehended by Police at the roundabout at the Whakatane end of the Tauranga Eastern Link.
A SunLive photographer on his way home noticed the chase coming towards him and pulled over to capture it on film.
"The Police chased the car down to the roundabout before the turn-off to Whakatane. They boxed it in there and arrested the driver.
"The car had come towards me from Baypark roundabout and went past me at Kairua Rd. It was going well over 120 km per hour.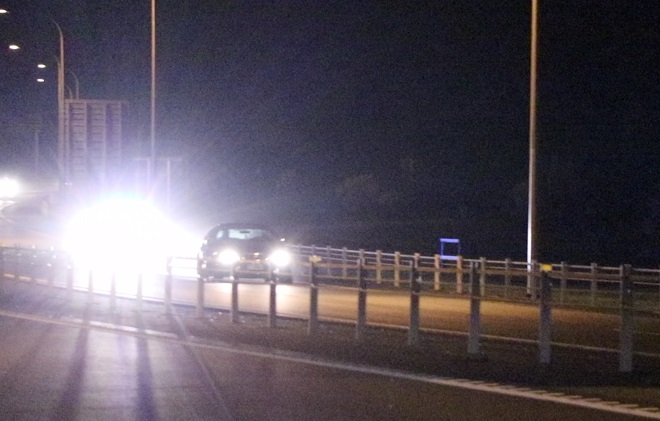 "There were about ten Police cars surrounding it at the Paengaroa/Whakatane roundabout where it had been stopped."
From about midnight, people started asking on social media about the sounds of sirens that could be heard along the Mount peninsula.
The pursuit could be heard near the Maungatapu roundabout, around Bayfair, along Matapihi Rd and along the TEL passing Papamoa and Golden Sands.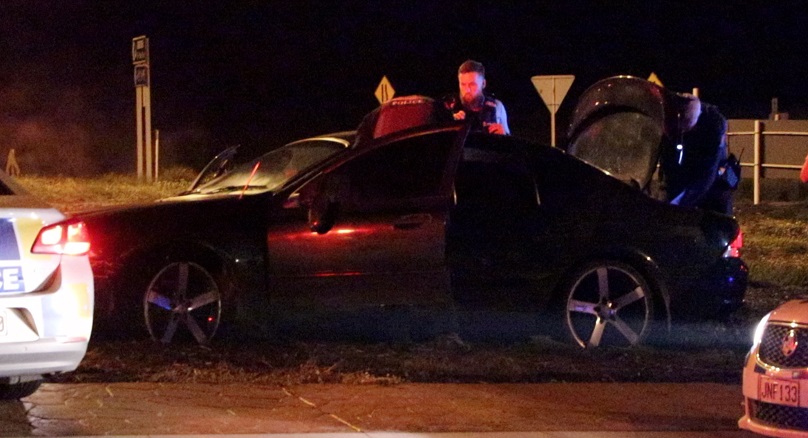 More on SunLive...