Sky TV broadband 'credible'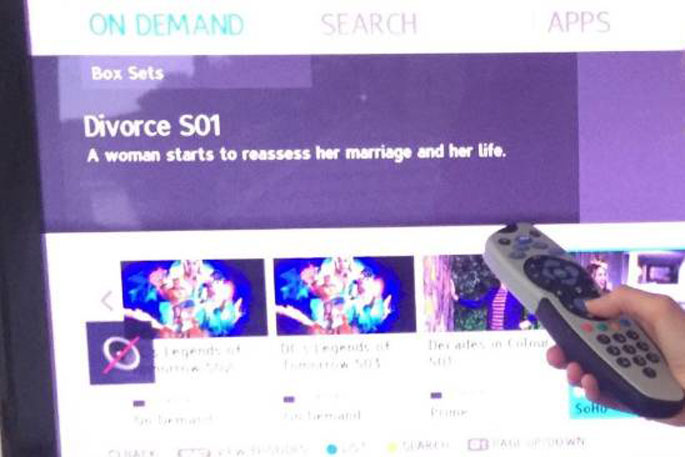 Speculation is intensifying that Sky Television may take on Spark in the broadband market, with a top local analyst talking up the possibility and saying Sky could be a "credible new entrant".
First NZ Capital research head Arie Dekker issued a note to clients on Thursday afternoon saying it saw potential for Sky to enter the broadband market.
Sky TV spokeswoman Chris Major earlier declined to make public comment.
Arie says that Sky TV's customer base was of a similar size to Spark and says a move by it into the broadband market could be interesting, especially as its focus was likely to be on its price and offering, rather than its profit margin.
Sky TV could buy into the market through an acquisition, he suggested. The fact that Spark was now a competitor for sports rights "might well play into Sky's intentions", he says.
"We think the potential entry of a pay-TV operator into broadband could be interesting – particularly as Sky's motives are likely to include taking a leadership role centred, at least initially, on creating a positive halo for its brand," he says.
Spark spokesman Andrew Pirie says a move by Sky TV into broadband would be "no particular surprise" given the company's earlier plan to merge with Vodafone.
"While we don't comment specifically on any competitor, the broadband market is extremely competitive with more than 80 providers," Andrew says.
"It has been very competitive for at least the past five years and we are very comfortable about the position we have in the marketplace and we continue to work hard to deliver to customers."
Spark is estimated by one industry source to have spent about $30 million to $40m buying sports rights for its Spark Sport service, including the Rugby World Cup.
But Arie says First NZ remained sceptical that Spark had the appetite to make the "big call" to go after a bigger slice of the pay-TV market, questioning whether it might not rather wholesale expensive rugby rights from Sky.
A decision from rugby body Sansar on who should have All Blacks and Super Rugby rights after the 2020 season is believed to be up to about a year away.
The cost of entry into the broadband market can be low by comparison, given companies can wholesale connections from network companies such as Chorus that do not offer volume discounts to large players.
Forsyth Barr financial analyst Matthew Henry agreed the broadband market was intensely competitive.
"There is a big tail of operators out there and it is a difficult product to make a lot of money in, and Sky would be pretty late to the party."
At the same time, the wholesale nature of the business also meant entering the market might not be a huge investment and it was hard also to lose a lot of money, he agreed.
"You have got a wholesale product available from Chorus that anyone can buy and that is the reason it is a competitive industry."
Sky TV has a well-established New Zealand call centre to support its pay-TV customer base, but Henry believed any advantage that could provide would be "very much at the margin".
A move by Sky into broadband would mark the biggest change of strategy by Sky since new boss Martin Stewart took over from former Sky boss John Fellet in February.
Martin has the task of persuading sporting bodies that Sky will remain the "home of sport" despite competition from streaming services such as Spark Sport and a slump in its own share price.
Sky shares traded at new low of $1.21 on the NZX on Wednesday, valuing the company at just over $470m.
More on SunLive...