NZTA to replace GUN number plates for free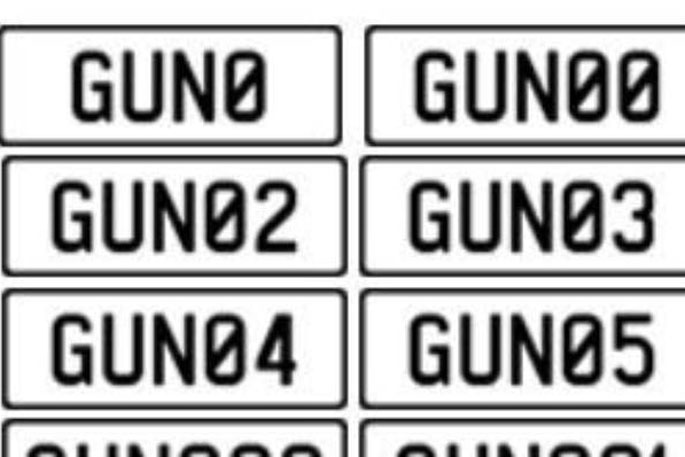 People uncomfortable with the word GUN on their car's number plate can have the plate replaced for free.
The NZ Transport Agency issued 999 standard GUN prefix plates in 2013 and does not plan to withdraw them.
However, after the mosque shootings in Christchurch on March 15 in which 50 people died, it will replace them for free if asked.
"We understand that under the circumstances some vehicle owners may no longer wish to have these plates and if owners contact us we can exchange plates with this number series for a different standard issue plate at no charge," says NZTA spokesman Andy Knackstedt.
"To date we have been contacted by two vehicle owners wishing to exchange 'GUN' series registration plates. One replacement plate has been issued. The second request was only recently and is being processed. The waived fee (for a replacement standard issue plate) is $19.41."
Wellington man Thomas Morgan raised the question with NZTA this week after seeing the GUN registration on a car and finding it upsetting.
"In this climate that New Zealand appears to be in, it's perhaps not so suitable anymore to have that word out there on vehicles and visible across the country. It's more relevant to Christchurch at the moment but in the longer term it seems to meet the offensive criteria."
Andy says when deciding which plates would be released into production, letter combinations were excluded if they were deemed to be offensive, derogatory, promoting violence or obscene. Other criteria also applied.
Thomas, who describes himself as an unemployed politician, says he could not see any place for guns in New Zealand society unless they were needed for a job. The Christchurch shootings had made him "breathtakingly sad", he says.
Personalised numberplates with the word GUN are still available, although not TOPGUN, SHOGUN, GUNMAN, GUNNER, GUNDOG and GUN1. These have been taken or are unavailable due to suitability.
More on SunLive...