Community helps raise $64k for RDA in Tauranga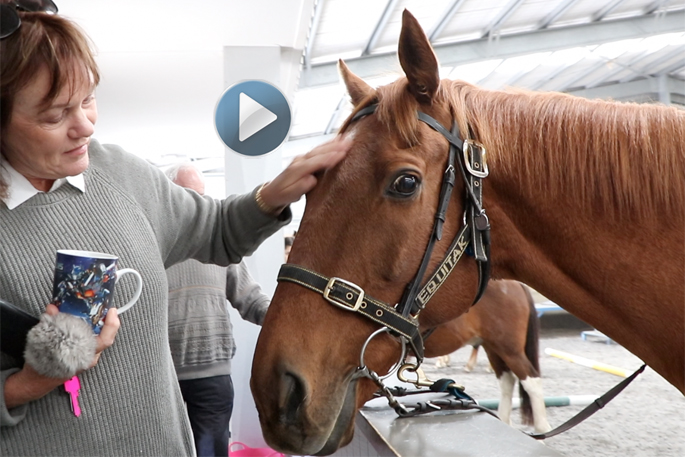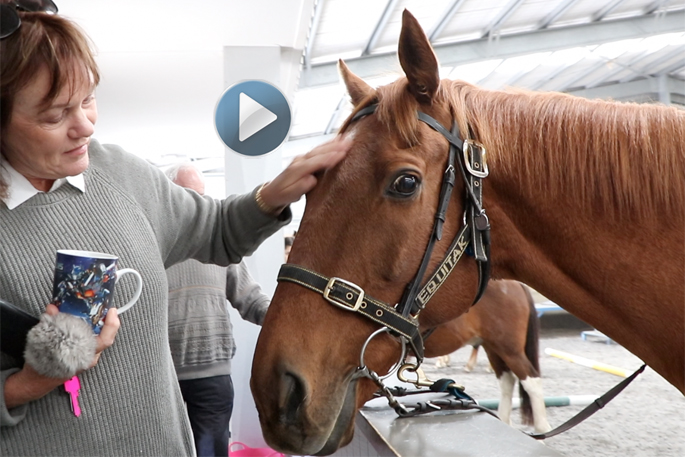 Click the image above to watch the video
More than $60,000 has been raised for the Riding for Disabled by those who chose to climb Mauao 38 times in 50 days.
Members of the community who took part in this year's More FM Mount Everest Challenge were invited to the Tauranga Riding for the Disabled (RDA) facility on Wednesday to view a therapy ride and to have morning tea.
A Givealittle page shows overall, $64,092.90 was raised for the Tauranga RDA over 50 days.
Tauranga RDA physiotherapist and coach Sharon Aldersley emphasises how important the RDA programme is for young people.
"RDA is an amazing way for people with all sorts of issues, whether they're physical, emotional, behavioural, learning, the riding helps them to experience life in a new way.
"For people with a physical disability, it helps with their movement and their walking, stretching, and all those normal things you would associate with exercise."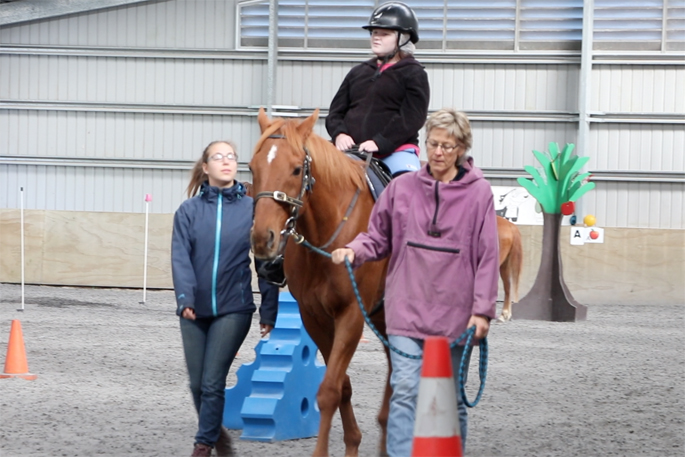 All of the Tauranga RDA staff took part in the More FM Mount Everest Challenge, and Sharon says it was challenging while juggling work.
"It's pretty tiring on top of all the activity that we do during the day, because it's a very active job which we love, so even though it was tiring and there was a lot more physical exercise involved, we were really happy to be doing it, and also meeting all the other people that were doing it at the same time."
Keith Hatwell, who completed the challenge as part as Team Skyla, says as soon as he found out the funds were going towards the Tauranga RDA, he and his family had to take part.
Keith's five year old granddaughter Skyla passed away in October 2017. In 2015, Skyla was diagnosed with DIPG (diffuse intrinsic pontine glioma), an incurable brain tumour with a zero percent survival rate.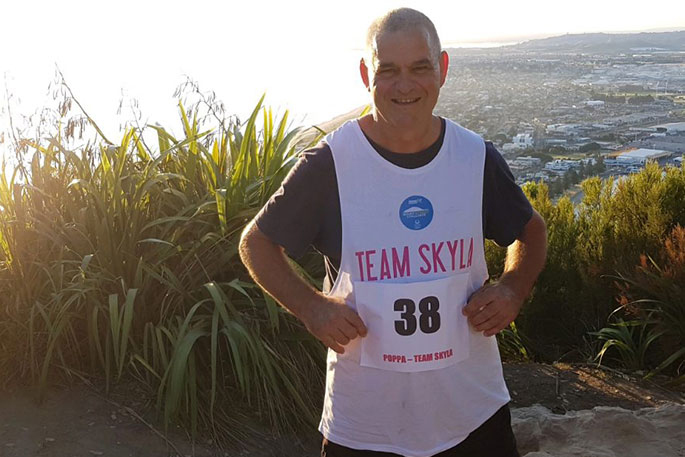 Keith Hatwell taking part in the More FM Mount Everest Challenge. Image: Supplied.
Skyla spent a lot of time at the Tauranga RDA for her therapy, says Keith.
"During her illness she spent a lot of time out here at Riding for the Disabled, and they really took care of Skyla.
"They were awesome, you can see them in there with the kids now.
"For people like Skyla, we knew we had a short period of time where she could come out here and enjoy the facilities before she lost her mobility."
More on SunLive...