BOP schools take part in EnviroChallenge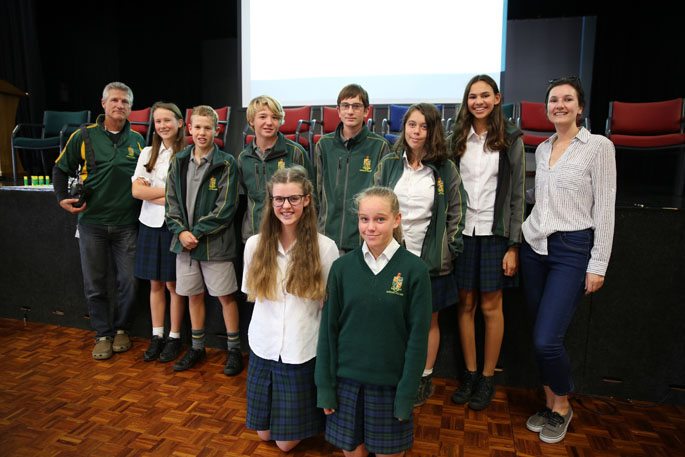 Awareness was the theme of the day at the EnviroChallenge for 2019.
Students from across the Bay of Plenty region gathered at host school Mount Maunganui College to share their own schools environmental journey, inspire each other and to compete for three awards.
In its eleventh year, the secondary school programme continues to attract students with an environmental passion and commitment to making a difference in their community.
For the past few years the EnviroChallenge tag line has been 'be the change where you are' and the focus to inspire environmental leadership. If the last two years are anything to go by, there is a very real powerful and powerful movement of student change and leadership right under our noses.
This year six schools participated, Mount Maunganui College, Tauranga Girls College, Tauranga Boys College, Katikati College, Papamoa College and John Paul College, in the day-long event with Trident High School and Western Heights High School attending as observers.
Five challenges were set throughout the day including a presentation about their own schools sustainability, a debate on a topical issue, the development of an app, a collaborative problem solving exercise and a creative art challenge.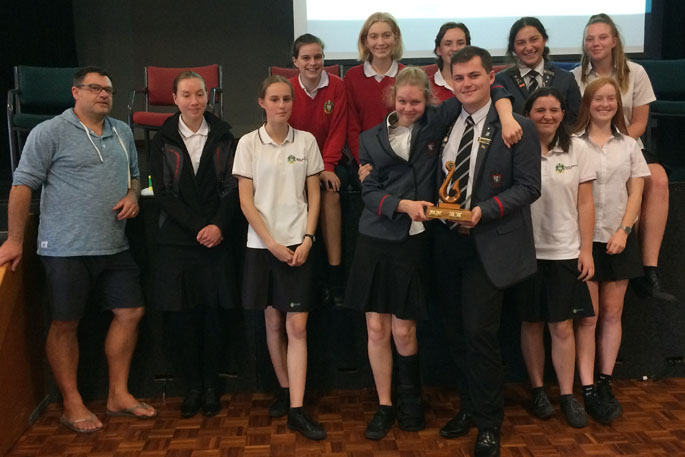 Mount Maunganui College, winners of the Western Bay of Plenty award.
"There has been a considerable jump in the student's understanding of the issues and the kaitiakitanga they show," says programme manager Jo Wills.
"We've seen them go from focusing on the symptoms through to addressing the real causes.
"They continue to impress us with their awareness and willingness to take considered action and they are not holding back."
The EnviroChallenge programme started in the Western Bay of Plenty and has been sponsored by the Western Bay of Plenty District Council and the Bay of Plenty Regional Council for a number of years.
Sustainability Options has been running and sponsoring the programme since 2016.
This year Toi Ohomai was warmly welcomed as a new sponsor, providing a cash prize to the winner of the EnviroChallenge Award. The schools involved aren't 'in it for the money, but the contribution made by the Toi Ohomai for the EnviroChallenge Award, and by Sustainability Options for the Rising Star Awards provide the winning schools putea which can be directed towards their sustainability initiatives.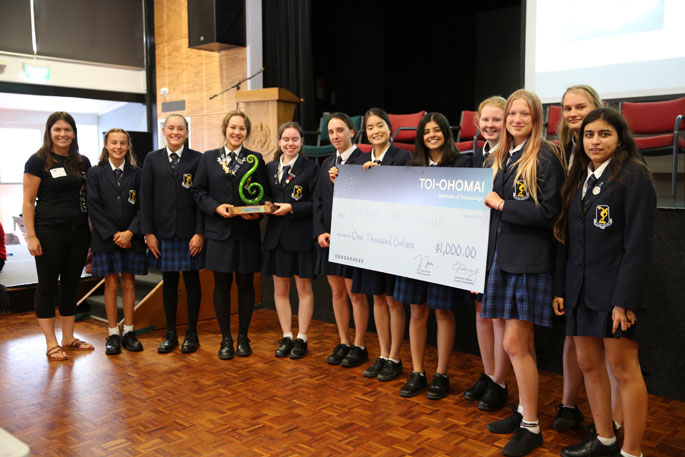 Tauranga Girls College, winners of the EnviroChallenge award.
"The students participating in EnviroChallenge are outstanding. Most of the work undertaken on their sustainability projects is during their lunch break. Some of the initiatives are incorporated into class projects but more often than not, the students give up their free time because they understand what it means to be the change where they are.
The winners of the three awards were:
Western Bay of Plenty Award – Mount Maunganui College.
Rising Star Award – Katikati College.
EnviroChallenge Award – Tauranga Girls College.
More on SunLive...