Wahine on Water a success at Omanu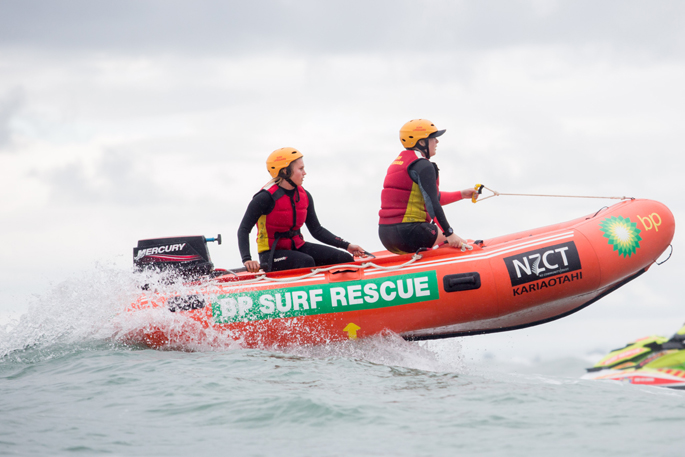 The second Wahine on Water IRB day took place at Omanu Surf Lifesaving Club on Sunday.
Wahine on Water is an initiative formed by four lifeguards Phoebe Havill, Julia Conway, Phil Pirie and Paul Hardy, as part of their BP Leaders For Life programme run by Surf Life Saving New Zealand.
Phoebe Havill says the Omanu based course was their second event, following the first session which was held in Whangamata two weeks ago.
"I think we had about 20 attendees, and it was half the size of the Omanu event.
Phoebe says she expected a similar turnout to the Whangamata day, however a lot more eager girls decided to turn up and get involved in the boats.
"We had a look at our Omanu session sheet and we were quite surprised that we had such an awesome amount of people signing up for it."
Phoebe says the second session was a success, and she believes all girls who attended got a lot out of it.
"It went really well, we had about 40 attendees and then on top of that about 15 or so mentors who are already qualified IRB drivers.
"It was an awesome day, there were so many girls getting involved, and it was a great learning environment for them to get familiar and comfortable with the boats."
Phoebe says not only girls from clubs across the Bay of Plenty attended, people travelled from Kariotahi near Auckland, Raglan and Whiritoa.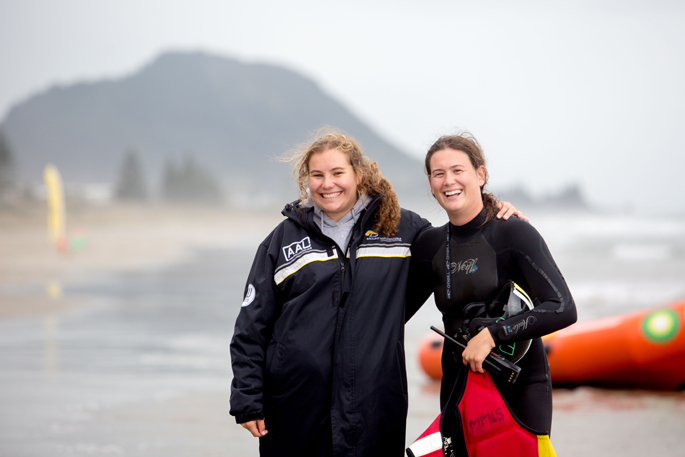 There was a range of abilities at Omanu on Sunday, as Phoebe says some girls didn't have their basic crewman's award, and there were some who were almost ready to sit their IRB driver's license test.
Over the course of the day, Phoebe says the confidence of the girls grew dramatically.
"There were some girls at the start of the day who were like I don't even want to drive at all, I just want to sit at the front of the boat or drive where there are no waves out the back.
"By the end of the day they were quite happy going through the waves."
Phoebe says during the BP Leaders For Life programme, after some research and through conducting a survey, there was a need for a programme such as Wahine on Water.
"We saw the statistics which highlighted the need for more girls to get involved in IRB's."
Although the group is pleased with the success of the day sessions in Whangamata and at Omanu beach, they have plans to expand Wahine on Water programme.
"We are constantly trying to plan more sessions, it would be great to get them all over New Zealand.
"At the moment we have been talking to friends from different surf clubs around New Zealand, and we are hoping to have one in Wellington, Christchurch, Auckland, Dunedin and then perhaps another one in the Coromandel.
"We are just trying to get hold of people in those areas who can help us plan them."
More on SunLive...