Archaeology experts to present in Tauranga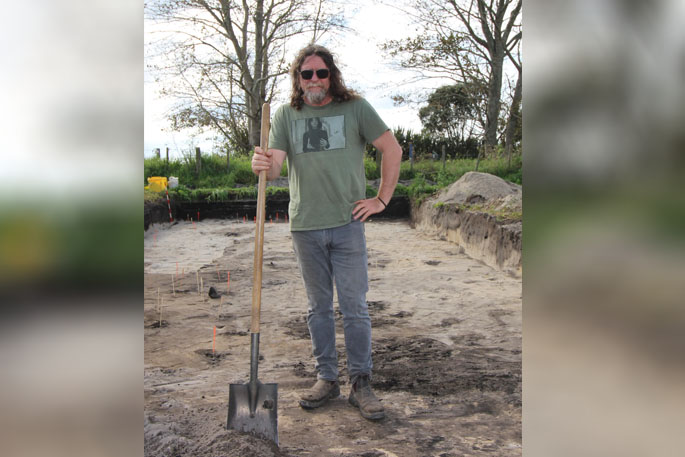 Members of the public who are interested in archaeology are in for a treat in Tauranga this week.
Several events are being held as part of the third annual NZ Archaeology Week – a nationwide celebration of New Zealand's archaeological heritage which runs from April 24 to May 5.
Members of the public can kick off their exploration of Tauranga's archaeology by joining well known Bay of Plenty archaeologist and heritage consultant Ken Phillips, who will talk about the archaeology of early Te Papa including Otamataha pa – an important site in the history of Tauranga.
On Thursday May 2, Ken Phillips will be talking on the rose garden in Robbins Park off Cliff Road in Tauranga.
"All he does is, he stands up and talks about archaeology and he's a really engaging speaker because he knows this landscape so well," says senior archaeologist Rachel Darmody.
"People can just come along and listen to him talk. It's a free event.
"Obviously the site isn't open anymore but he will talk about all the different archaeology around the area and around that landscape from the early part of town."
Ken discovered the remains of a trench that runs through the Otamataha pa and will talk about the archaeology of the pa and the surrounding landscape. The public talk is a great opportunity to hear from an archaeologist who has researched, surveyed and investigated this area.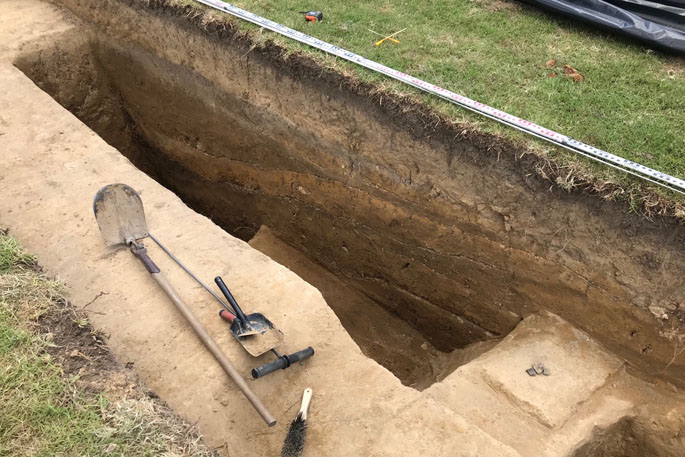 Part of the trench of Otamataha pa which Ken excavated.
On Friday May 3 local archaeologist, conservator and presenter on the British TV series Time Team and host of the New Zealand Choice TV documentary series Heritage Rescue Brigid Gallagher will be speaking at the council chambers.
Brigid who has directed a number of excavation in Tauranga's central business district, will focus on the archaeology of the central city – including the site of the Tauranga Hotel now known as Lone Star.
Rachel says for Brigid's talk more than 120 people have registered for it.
"Bridget is an interesting speaker and she has worked on various sites in the CBD so her focus will be on the historic period of archaeology."
Ken Phillips will be speaking in the rose garden in Robbins Park at 12.30pm on Thursday May 2. Bookings are not required and it is a free event.
Brigid Gallagher will be speaking in the council chambers on Friday May 3 at 6pm.
To book for Brigid's talk, click here:
More on SunLive...