Mount women's rugby side learning lessons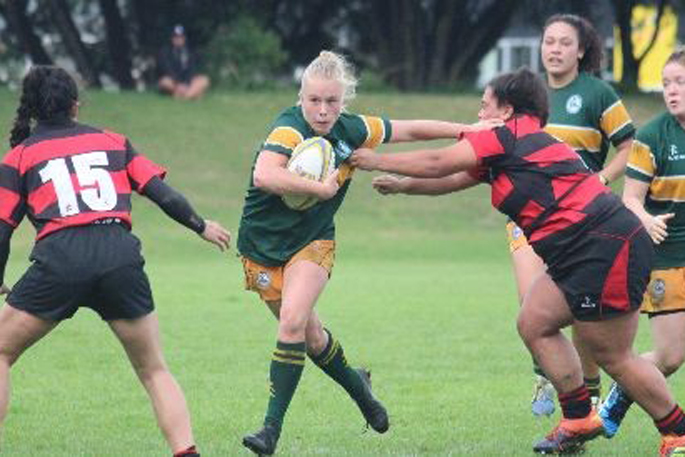 It was a cold reality check for the Mount Maunganui premier women's team in the latest round of the Baywide women's rugby which was played on Sunday.
It is the Mount's first season, and they have found out the hard way the challenges premier rugby can bring.
Round one saw the team rack up an impressive 65-0 win over Matata, however round two has seen them come crashing down and losing to Whakarewarewa 44-0.
Mount Maunganui coach Mitch Logan says despite the score line, his side took a lot of positives from the match.
''The side had plenty of energy and fight right through to the final whistle. Their spirit was still high after the match. They played an experienced side and it was Whaka's ability to bring on fresh players for the last 20 minutes that saw the game slip away.''
Mitch's side will be looking to their captain Hannah Ward for inspiration and to refocus the team after their first loss.
While the score may look a real blow out, players like lock Kelsie Wills and midfield back Hinehau Savage have to have faith in their abilities and remember they took on an experienced Whakarewarewa side.
Meanwhile, Whakarewarewa coach Ron James will be keeping his team grounded. Yes, they had a good win, but he will be looking for consistency from his side if they want to be in the running for a final's spot.
In the other matches of the round Rangiuru were impressive beating Rotoiti 135-12, Rangataua were too strong for Waimana taking the match 55-34.
Click here for full competition results and draws.
More on SunLive...