Wave like clouds pictured over Motiti Island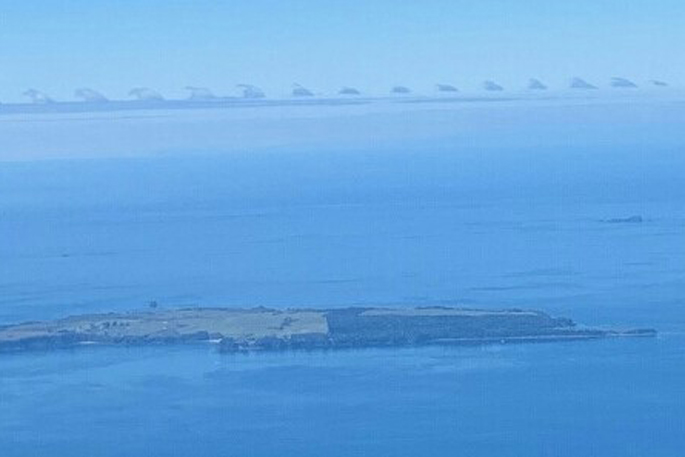 A unique image sent into SunLive shows wave looking like clouds over Motiti Island.
The clouds, which are called Kelvin-Hemholtz, were photographed by Claire Reweti, a Skydive Tauranga pilot.
Chief Pilot at Skydive Tauranga John Martin says although he doesn't know much about the clouds, which were spotted in mid-April, he believes they are rare.
"I came to some conclusion that you don't see them very often.
"The photo is unbelievable, it looks like it has been photo shopped. "
A MetService spokesperson says the Kelvin-Helmholtz clouds looks like waves breaking at the beach.
"They are created by winds at two different strengths at different levels in the atmosphere.
"It's not certainly something you see every day."
More on SunLive...