Pharmac to decline more drugs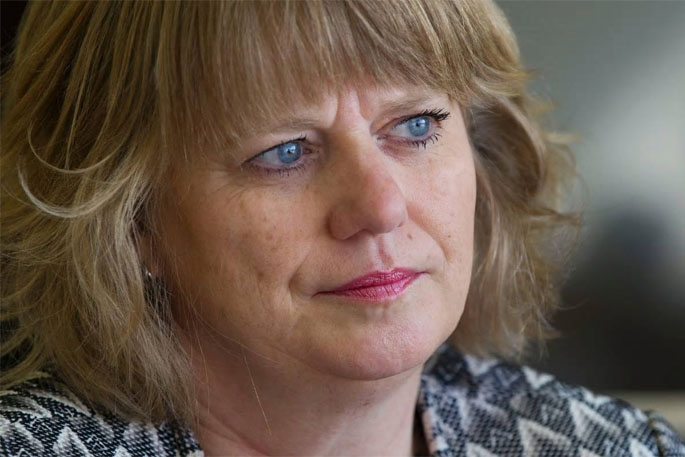 Pharmac is set to become more transparent about its funding decisions by taking the step of formally rejecting medications it decides aren't worth it, rather than leaving them open in the application process.
The change will not mean medicines are permanently ruled out of contention for funding, but it is designed to give patients and drug companies clarity. If new data can be found that supports a medicine's efficacy, then funding applications can be resubmitted.
But the current system was an open-ended one that placed little onus on drug companies to produce new data to justify the spend against improved results for patients, while it allowed critics to point to medicines that hadn't been formally declined, but would not be funded by Pharmac either.
The move from Pharmac is in response to recent calls for greater transparency around its decision making processes.
Pharmac chief executive Sarah Fitt says there were open applications for medicines "with little or no evidence" they worked better than other medicines.
"Unfortunately, we'll never be able to fund everything, and we can't justify using taxpayers money to fund medicines that aren't better than treatments we already fund," she says.
"We have heard from New Zealanders that they want Pharmac to make definitive decisions on funding applications, so they can have some certainty, even if this is a decision to decline funding."
Pharmac is also putting in work to publish summary decisions sooner, and has released a list of eight medicines it is proposing to decline first. They include medicines recommended for decline more than two years ago, medicines proven to be no better than treatments already funded and medicines where the company is not able to supply the drug in New Zealand.
Drugs ranging from Simeprervir for Hepatitis C (Pharmac recently funded a new age drug at extremely high cost, that in many cases cures the disease), Paracetamol sustained release tablets and Trastazumab for an advanced type of gastric cancer, are in the first group Pharmac is set to jettison from its books.
But it was seeking feedback on those drugs first, and Sarah says any drug that was formally declined would not be prevented from being reconsidered if new evidence came to light.
It comes as a groundswell of coordinated petitions and campaigns are brought to Parliament, urging politicians to force Pharmac to fund a raft of new-age biologic medicines for late-stage terminal cancer.
Parliament's Health Select Committee was considering a petition to fund two drugs for metastatic breast cancer, and no fewer than six more petitions to fund specific drugs were live on Parliament's website.
Committee chair Louisa Wall was forced to defend her decision to block an inquiry into Pharmac. The shaky line between patient advocacy and political interference in a highly technical funding decision is one usually walked by Opposition parties looking to gain a political hit.
And both major parties appear to have done an about face on their previous policies.
While the Government ran an election campaign on a promise to establish an interim drugs fund to purchase drugs before the data could prove their worth, it has now dropped the policy - one which has seen medicines funding in the UK and Europe blow out by billions of dollars.
Meanwhile, National appears to be taking a step away from its principled stance against political interference to edge closer to whipping up controversy and apply pressure to Pharmac to fund brand-name drugs.
Party deputy leader Paula Bennett is set to accept a 10,000 strong petition on Wednesday, calling on Pharmac to fund muscular atrophy drug Spinraza, which came under scrutiny last year, over the drug maker's involvement in a campaign for funding.
Biogen was calling for taxpayers to "reimburse" it, for treating New Zealand children with the rare genetic disorder, with its drug that has a near $1 million price tag. It has already been rebuffed by overseas authorities who accused the company of unethical pricing.
Biogen has been supporting the Muscular Dystrophy Association of New Zealand (MDANZ) and is offering free medication to children with spinal muscular atrophy, as it attempts to win support to get its drug Spinraza publicly-funded.
That free treatment is likely to last only until Pharmac's rare disorders subcommittee decides whether they will fund Spinraza in New Zealand; in the UK, Biogen pulled its free trials after being refused NHS funding.
Globally, Biogen cleared $12.2 billion in revenue in 2017.
The Pharmac committee has recently recommended that the funding application be deferred, "pending longer-term follow-up analyses of two trials".
"We expect to receive more evidence by the end of 2019."
More on SunLive...