'No words can describe the anguish'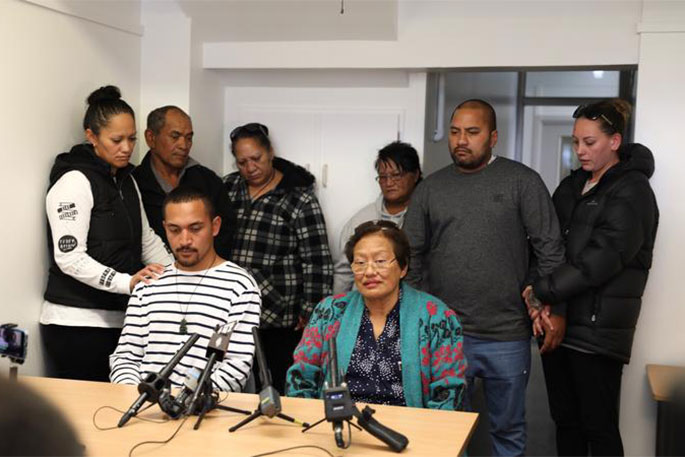 The grandmother of the sole survivor of a crash that claimed eight lives north of Taupō over the weekend has spoken of the whānau's anguish.
Three Tokoroa schools yesterday confirmed that their pupils were among those killed in a crash when a van and an SUV collided head-on near Ohakuri Road, Atiamuri, on Sunday.
Seven people died in the van as did the sole occupant of the SUV, who has been confirmed as a long-time Scouts New Zealand staff member.
The sole survivor, a 9-year-old boy, is in a stable condition at Waikato Hospital.
The boy's grandmother, Sherilyn Poutawa, says she wants like to thank everyone for their efforts in helping the whānau through this process.
"This tragedy of losing your loved ones has been devastating and a shock. No words can fully describe the agony, the anguish that our whānau is experiencing at this time."
"The sole survivor is my nine-year-old grandson, who is recovering quite well, he's been in surgery and it's been successful ... it will be a long journey for him."
She says her two grandchildren were surrounded by a big loving family and are waiting for their speedy recovery.
"We would like to thank the whānau, friends, all work colleagues of my son, school teachers, neighbours, for all their condolences and heartfelt aroha, prayers, thoughts.
"We dearly ask for privacy and respect through our coming days, we ask our whānau, friends and family everywhere to please continue to pray as we grieve and mourn our loss, which will be a long journey for us."
In a short joint statement from Tokoroa North Primary School, Tokoroa Intermediate and Tokoroa High School, they said it was a tragic accident that had affected the whole community.
More on SunLive...