Tauranga sees great success at Squash Open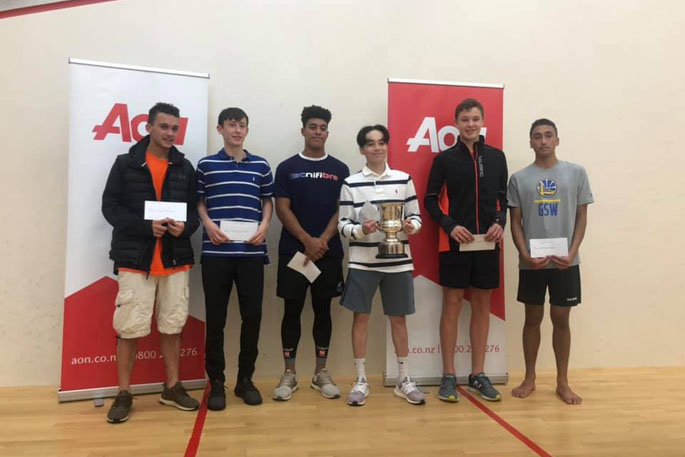 It has been a successful couple of weeks for Belmont Park's Gabe Yam who won his third title, this time at the AON New Zealand Junior Squash Open at the Devoy Squash and Fitness Centre in Tauranga.
The 18-year-old who has a PSA world senior ranking of 283 firstly won the Oceania U19 title, then the Australian U19 title followed by the NZ Junior title where he defeated Waikato's Temwa Chileshe in three tight games 11-6, 11-9, and 13-11.
Anthony Leeper beat Willz Donnelly in five games for third and fourth, while Elijah Thomas won the fifth and sixth playoff in five games over Leo Fatialofa.
Yam now takes part in the SquashXL Pro Series satellite tournament in Auckland starting on Tuesday along with a host of other young players aiming to gain more PSA ranking points.
The girl's Junior Open title was won by Kaitlyn Watts from Palmerston North, who defeated second seed Anika Jackson from Waikato 11-7, 11-6, and 11-7 in the final.
Natalie Sayes won the third and fourth playoff over Georgia Robcke in four games, and in the fifth and sixth playoff Winona Jo-Joyce defeated Annmarie Holst in straight games.
Around 170 players took part in the New Zealand Junior Open at the same venue which played host to the world juniors in 2017, and will be one of the sites of the World Squash Federation Men's Team Championship in 2021.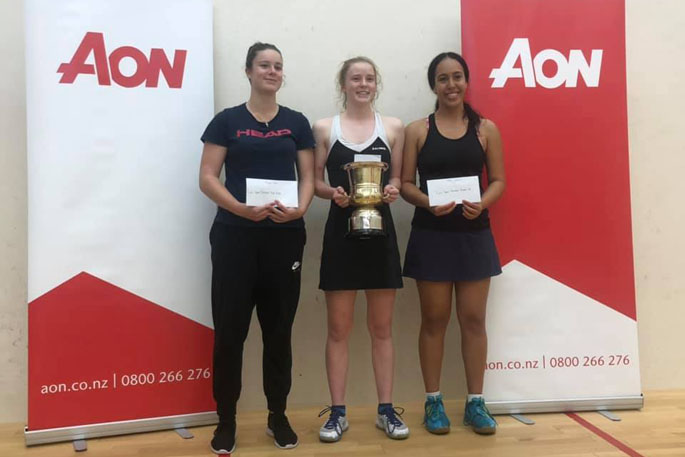 Girls Open from left: Natalie Sayes, Kaitlyn Watts (Winner), Anika Jackson.
More on SunLive...