Wassung: Using rail to reduce traffic congestion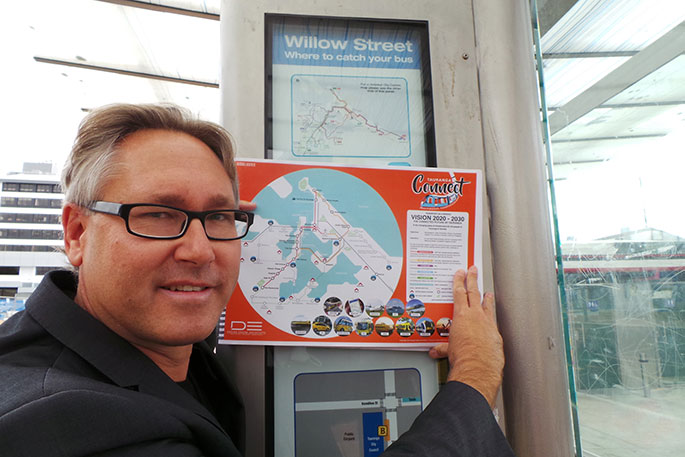 Tauranga architect and urban design guru Mark Wassung is pleased rail usage is finally on the public agenda.
"For the last three years I have been trying to promote the usage of Existing Rail for a Suburban Passenger Train Service for Tauranga."
He says this is has largely fallen on deaf ears with the local authorities, but has excited a lot of public comment.
"One of my Facebook postings on this has had 22,000 engagements. Unfortunately, the discussion has largely gone off on a tangent by trying to link Tauranga to Auckland via Hamilton.
"In my opinion, the winding route between Hamilton and Tauranga and the ventilation of the Kaimai Tunnel for comfortable passenger requirements, will be too onerous in cost and the fact that this route is not suitable for high speed trains. Therefore, the time constraints will probably cause the line to be underutilised."
Mark says his preference for a suburban passenger train service for Tauranga has always been using the existing rail line between Omokoroa and Te Puke, with new short rail extensions to Coronation Park Platform in Mount Maunganui and Parton Road Platform.
He says double tracking at this early stage can be avoided by constructing small lay-bye short sidings to allow the suburban passenger train to pause, and allow the Port Freight Train Traffic to have priority all day.
"Except for small windows at morning and evening peak hours (say 7.30am to 8.30am and 4.30pm to 5.30pm which would also help with reducing level crossing congestion/backup time), when the suburban passenger train service – a short train consisting of one locomotive and 2/3 coaches - could have priority.
"This will avoid major infrastructure costs for double tracking, tunnels, bridges, harbour bridge clip-ons etc. and will contribute in a major way to reducing traffic congestion on the existing SH2 and The Eastern Link."
Mark says platforms can be built at the locations shown on his drawing and can take the form of inexpensive temporary structures (timber deck platforms and prefabricated modular shelters to start).
"I have observed redundant suburban coaches from Auckland in Taumarunui. Possibly two or three of these coaches with a locomotive could be utilised in a first stage trial between Omokoroa and the CBD.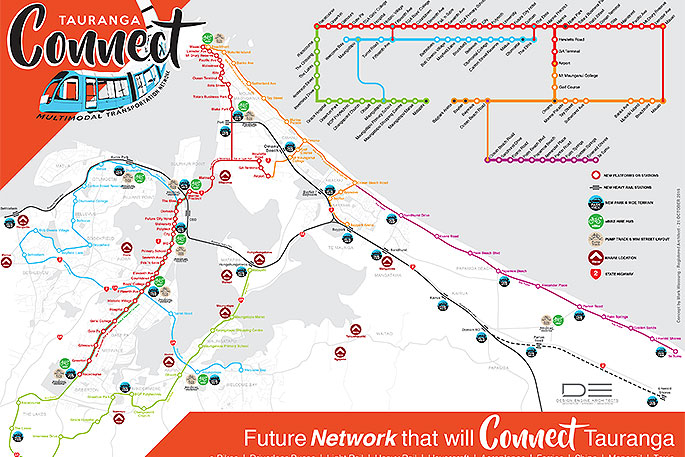 "Later this could be extended to Coronation Park and to Parton Road park/ride and later still to Te Puke.
"Hopefully the local authorities can begin to identify park/ride terrains along these lines as per my drawing, before urban expansion precludes this.
"Let's abandon expensive consultants and sit down with the three Councils, port and KiwiRail and thrash out something that will be of benefit to all."
More on SunLive...