Tauranga mayor calls for bridge to be four lanes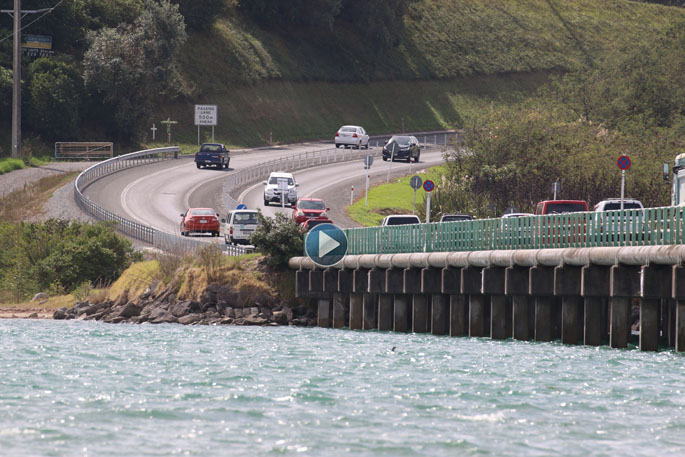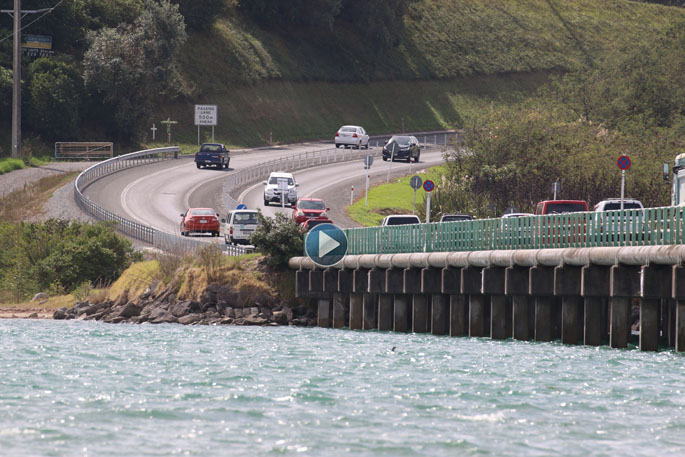 Click the image above to watch the video
Tauranga Mayor Greg Brownless is calling for the Maungatapu Bridge to be four lanes, following a fatal crash which claimed the life of Mount Maunganui man Stephen Fifield.
The 51-year-old died in a crash where his ute crashed through the railing on the bridge and plunged into the Tauranga Harbour.
Police received a call to the incident around 8pm on Saturday night.
The road between the Maungatapu and Baypark roundabouts was closed for some time, reopening on Sunday just before 2.30pm.
Greg says he would like NZTA as the owners of the State Highway and bridge to consider four laning a new bridge, with a safety barrier down the centre line.
A member of the public who spoke to SunLive says he thinks our roads need urgent attention to make them a heck of a lot safer for people to drive on.
When asked about his thoughts on the highway being turned into four lanes he says for an accident to have happened there once before when someone went through a rail, then questions need to be asked about whether it needs looking into.
But NZTA's Bay of Plenty Systems Manager Rob Campbell says the Maungatapu Bridge was constructed in the late 1950's and remains in good structural condition.
"The original design of the structure limits the amount of strengthening work we can do on the railings to improve their performance.
"There's not currently any plan to upgrade or replace the bridge however we are investigating options to improve the performance of the railing while recognising it will not be possible to meet the standards that would be expected on a bridge being built today."
More on SunLive...